Ana Paola Santillán Alcocer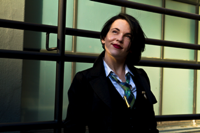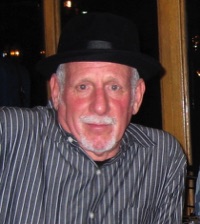 Whitney George is a composer and conductor who specializes in the use of mixed media to blur the distinctions between concert performance, installation art, and theater. Utilizing a wide variety of material including literary texts, silent film, stock footage, and visual arts, George's compositions are characterized by an immersive theatricality that thrives on collaboration in all phases of the creative process. Her affinity for the macabre, the fantastic, and the bizarre frequently gives rise to musical programs that evoke the traditions of phantasmagoria and melodrama, challenging musicians to experiment liberally with their stage personae, and audiences to widen the scope of their attention. 
She is the artistic director and conductor of The Curiosity Cabinet, a chamber orchestra formed in 2009 whose members were culled from a network of close collaborators within New York's diverse new music scene. The Cabinet's live performances often engage playfully with the prototype of the classical concert, imbuing even non-theatrical compositions with elements of drama. The ensemble has participated in the inaugural CUNY New Music Festival and was invited as the ensemble-in-residence at the Hartford Women Composers Festival in 2012.
George holds an undergraduate degree from the California Institute of the Arts, a masters degree from Brooklyn College Conservatory, and is currently continuing her studies as a PhD candidate at the CUNY Graduate Center, where she studied with David Del Tredici, David Olan, Bruce Saylor, and Tania Leon. In addition to her composing and conducting, George teaches at the Brooklyn College Conservatory, works at the Hitchcock Institute of American Studies and is the Managing Director for New York's American Modern Ensemble (AME). For more information, visit www.whitneygeorge.com.
Tom Blatt is a sculptor, bassist, composer, open water swimmer and lives in Brooklyn NY.
The daughter of Las Vegas bassist Kenny Greig, Stephanie grew up listening to live music, from the musicians' union rehearsal bands playing Count Basie and Duke Ellington charts to the eclectic mix of music in the hotels on the Las Vegas Strip. At age fourteen, she was playing guitar in her father's pop quartet and in blues, funk and rock groups with her peers. With a lifelong love for the great Broadway composers, she devoted herself to learning the Great American Songbook. She studied composition at Smith College, focusing on the intersection of music and theater, particularly the Brecht-Weill collaborations. After a few years acting in small theaters, she acquired an upright bass and began playing in jazz groups in New York. She has played with bands in a variety of settings all over the New York area as well as Spain, Japan and Curacao. She is currently double bass principal in the Brooklyn Symphony Orchestra.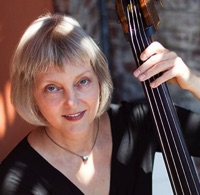 Award-winner musician, Jinhee Han, started composing in her late teens. Influenced by Asian culture, her religious Christian upbringing and various generations of musicians (such as Beethoven, Stravinsky, Messiaen, Robert Cuckson and David Loeb), Han's promising musical gift earned her full-time scholarships for both her bachelor and masters studies at HanYang University in Seoul, Korea. Throughout her career, Han has composed pieces for solo instruments (flute, shakuhachi, violin, cello, and piano etc.), songs, chamber ensembles, chorus, orchestral music and Christian contemporary music.
And, she has had several original concert works premiere in her hometown of Seoul, Korea, in Dallas, Texas, Israel, and New York City.
Jinhee graduated from The New School, Mannes College in May 2015, where she is working towards her Doctorate Degree in Music Composition. She has studied with Dr.Cuckson who was composition formal teacher.
Outside of her studies and personal composing, Han spends time freelancing as a writer and teacher for studios and local schools in NYC. She also serves as Musical Director & Composer for OLLI STUDIO, an award-winning NYC-based Wedding Photography & Cinematography company.
In her most recent notable project she serves as Founder/Vice-President for Asian Woman Composers Association NYC (awcanyc.com), where she collaborates with a variety of talented musicians and alumni of the New School.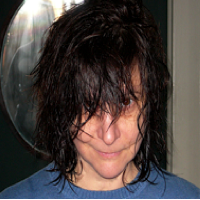 In 1999, I founded Concrete Timbre as a studio performance group to create and record new music compositions, soundscapes, sound installations, and several theatrical sound designs. In 2005 we moved out of the studio and have produced contemporary music in a theatrical setting as well as theater performances that feature music and sound including: 4 Wars, Folie Pure, Coq tôt, Satie's Birthday Party, Un Lieu de Vie, Anna Strong's Laundry, Age of Pain(e), Voices of justice and consangunity..., and Dziewczyna. Each of these interdisciplinary productions featured the talents of more than 20 artists.
As a composer and sound designer, my compositions have been performed at many (many!) innovative performance spaces in New York, Paris, Baltimore, Buffalo, California, and Florida. I've been lucky to work with some really inspiring interdisciplinary artists with a flair for the contemporary (!)
So for now, I try to keep the music great, the story interesting, the visuals stimulating, and the movement fresh - and of course, then wind them into a spectacular melange. Merde! For more information, visit www.AnnWarren.net.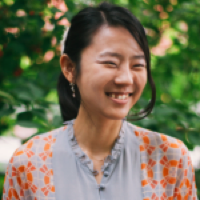 Autumn Salon
exploring the autumn timbres
November 4, 2017
featuring compositions for Flute, Trumpet, Trombone
Olli Studio Gallery
336 West 37 Street
New York City
Program being formed, updates will be posted soon!
Compositions by:
Ana Paola Santillán Alcocer
Tom Blatt
Trio for Flute, Trumpet, and Trombone
Sunhee Cho
My Empire of Dirt
for Solo Flute
Jacob Elkin
Alona Epshtein
Iemei ha-evel
for Flute Solo
Whitney George
Stephanie Greig
Stephanie Greig & Robert Morton
Stella by Fluorescent Light
for Trumpet, Trombone, and Video
Jin Hee Han
To My Daughter
for Trumpet and Bass Trombone
Jin Hee Han
Labyrinthian
for Flute, Trumpet, and Trombone
Peri Mauer
Claudia Jane Scroccaro
Ann Warren
Michelle Stockman - Flute
Kate Amrine - Trumpet
Jacob Elkin - Trombone, Bass Trombone
Artist Bios
Take a look at a really interesting group of artists!
program for Autumn salon coming soon
Bob is a is a videographer and photographer.  A California native, he recently moved to New York after teaching elementary school for 33 years. A true Canon fan, Bob is usually seen carrying a camera  and shoots photos at lightning speed.
Bob coordinates the technical aspects of live performance projections, and works to provide contextual settings for all concrete timbre performances.  His photographs have been published in several books, publications, and internet sites.  Bob graduated from the University of California at Santa Barbara, and has an M.A. from University of San Francisco.
Bob plays blues guitar and is a fan of Jimmy Thackery and Richard Thompson.
For more information, see www.RobertMorton.net.