Welcome.
The purposes for which Concrete Timbre, Inc. is formed are:
• To facilitate and promote the exchange of national and international artistic, cultural and historical ideas and perspectives through public performance, utilizing various elements of the performing arts, including contemporary music and sound, language and literature, theatrical performance and imagery, and design.
• In furtherance of these general purposes, the Corporation may do any and/or all of the following:
• Public performances. Hold public recitals, concerts and performances within the United States and internationally, both live and recorded for subsequent broadcast via the internet and other broadcast media, with a focus on contemporary music, technology and unconventional, nontraditional, overlooked or disregarded subjects.
• Artistic Community. Promote the creativity and vision of women working in the performing arts by providing a platform for women (on a non-exclusive basis) to initiate, develop and produce performing arts projects, and foster collaboration amongst artists without regard to sex or gender, both national and international, through the sponsoring, development and production of public performances. Facilitate the sharing of diverse cultural perspectives by interacting and collaborating with global artists on performing arts projects incorporating different languages, customs, traditions, education and experiences.
• Work with Non-Artists and Underserved Communities. Bring musical and performing arts experiences to members of the general public, teachers, health care workers, athletes, visual artists, social workers and business people, through classes, workshops and similar activities, to help them better fulfill their own vocational goals. Introduce the performing arts to a wider audience, including those who rarely or never attend performances, in schools, churches, hospitals, shelters for the homeless and homes for the mentally handicapped, elderly, disabled and mentally ill. This wider audience may be reached by means of national and international performance and lecture tours, theatre festivals and publishing.
Concrete Timbre, Inc. is incorporated in New York State under Section 402 of the Not-for-Profit Corporation Law. In November 2014, we received our 501c3 determination letter.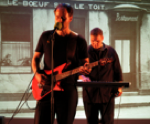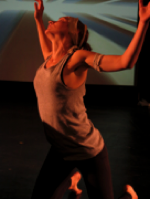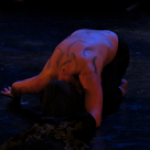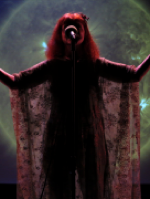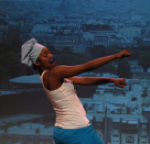 Concrete Timbre artists began working together in 1999 as a studio performance collective to create and record soundscapes, sound installations, theatrical sound designs, and to produce theatrical performances that feature music and sound.
By 2005 we formalized into a composer driven collective to create opportunities and produce multidisciplinary compositions featuring live music, text, projections, movement, and art.