Salon 3 - #8 Belief
compositions inspired by ideas of trust, confidence, opinion, faith, & religion
December 17, 2016
featuring compositions for Woodwind Quintet
The Drawing Room
Program
Woodwind Quintets
Bracha Bdil - Fuga Fugitiva
The work Fuga Fugitiva is a lively and mischievous Fuga for a woodwind quintet:
flute, oboe, clarinet, bassoon and horn. The work, as its name implies, is based on
melodic lines that 'run-away' and 'pursue' each other in a dancing, playful,
cheerful, rhythmic and grotesque atmosphere.
Tom Blatt - Woodwind Quintet
This woodwind quintet is a continuation, expansion, and further exploration of a
trio for bass clarinet, violin, and double bass that I wrote earlier this year.
Whitney George - To Hold My Head High Above the Water
To Hold My Head High Above the Water investigates the idea of breath and breathing.
While writing this work, I was very conscious of the (admittedly basic) fact that all of the
performers in the woodwind quintet need to breathe. Unlike the string trio, for example,
breath or breathing doesn't need to factor into the piece. In this case I didn't want breathing
to just be a natural occurrence within the quintet, but instead something that is sonically
explored: if the ensemble demands it, I wanted to make it a purposeful part of the work.
The piece begins with breathing and ends with breathing and includes different kinds of
breath sounds—from arrested and dramatic, to calm and meditative. Musical material
overcomes the breathing, enveloping the performers like water surging into a closed
space. Theatrical breaks in the music come from the necessity to breathe, where the
performers are asked to "hold their head high above the water," fighting the urge to breathe.
Stephanie Greig - Sky Way
Sky Way came from my memory of traveling through the Southwest with my father
many years ago. In one remote spot in Utah where we went to look for golden eagles,
I remember standing on the summit peering into the blue sky and suddenly feeling
transported to another place, a holy place full of mystery. I have always noticed how
the high desert attracts people in search of religious experience - maybe
its silence gives them the best chance of hearing the voice of God.
James MacDonald - A Girl Named Mystery
A Girl Named Mystery is a programmatic piece for woodwind quintet.
The piece tells the story of a girl whom I would see on my university's campus but
knew nothing about. There was nothing particularly interesting about this girl;
I had no attraction to her and knew almost nothing about her. The one thing I did know
was that she was a member of the Lutheran fraternity on campus. The first movement
tells the story of my first year at the university where I would see her at various locations
on the campus; it uses a slow tempo and long, held out notes with a variety of harmonies
to express her mysteriousness. The second movement tells the story of the only time
I saw her during my second year; when I was walking back to my apartment one afternoon,
I heard her footsteps behind me. All of the material in this piece is based on the Lutheran
hymn A Mighty Fortress Is Our God. The notes of the opening motif were placed into a
tone matrix, which was used in all directions to form the melodic lines and harmonies.
Gisela Paterno - #4 Faith (from The Four Faces of Religion)
The intention of this piece is to portray by five contrasting but interdependent numbers,
the four aspects that are framed by such a multilayered topic which is Religion.
Once the trust is gained, this leads to the Faith, the fourth number.
The overall feeling of unity, like landing on a peaceful and stable realm,
with no doubts, opinions were dissipated into confidence.
Jorge Filipe Pinto Ramos - Prometheus
De Alexander Scriabin até mim...
Um jogo entre dois, separados por 100 anos...
A transformação de algo que era dele em algo que se torna meu.
No final...tudo se resume a um acorde.
João Ricardo, aka Blind Adagio - Mass for the Land of Wild Beasts
Part of an instrumental version of a complete mass, for wind
quintet. This one is part of the Gloria, and represents the confidence in the Lord;
although not always easy, but always with hope and faith.
Leonie Roessler - I Call the Shots (for Woodwind Quintet & Soundtrack)
I recorded the material for the soundtrack in Switzerland in August of 2016,
when participating in Pierre Mariétan's Atelier E(c)ho Art. We had traveled to L'Isérables,
a small village in the mountains. I had dedicated my days in Switzerland to recording
sources of water and was happy to find fountains with characteristic sound qualities.
As I was holding perfectly still, capturing the sound of tiny droplets falling, hunters
began firing their rifles in the mountains nearby.
The woodwind quintet is reinforcing the shots, only playing partials which
are actually strongly present in their spectrum. Playing with them, through them,
as the water keeps flowing down into the valleys, passing fountains and people,
and animals on its way. This scenario made me meditate on the fact that we
need to trust that our daily life will continue even if life on a global scale seems catastrophic;
that the sun will rise again, that the trains will run in the morning, that things we rely on
will be there for us. We can really only function if we cultivate that trust, in the face of
political disasters, climate change, and social unrest.
Ann Warren - I Envy Paranoids
(They actually think people are paying attention to them.)
An homage to my late neighbor Susan Sontag (1933-2004) who said,
"If you think you are going to die, and you are spared, you can never
completely disconnect from the knowledge. You always feel a little posthumous.
But I think one's imaginative participation in the horrors that are part of history.
I can never take my own unhappiness really seriously because I think so
much of how badly off most people in the world are."
Duet - Clarinet & French Horn
Jinhee Han - It is Well with My Soul
The title of this piece is borrowed from a hymn When Peace, Like a River.
It is a quiet, heavenly comfort song and is dedicated to those who need peace,
rest, and sympathy. The text is written by Horatio Gates Spaford in 1873.
When peace like a river attendeth my way,
when sorrows like sea billows roll;
whatever my lot, thou hast taught me to say,
"It is well, it is well with my soul.
The Drawing Room, 56 Willoughby Street, Downtown Brooklyn, NY
SoundMind
Isabel Lepanto Gleicher - Flute
Timothy Gocklin - Oboe
Eric Umble - Clarinet
David A. Nagy - Bassoon
Patrick Jankowski - Horn
Artist Bios
Take a look at a really interesting group of artists!
SoundMind Ensemble
SoundMind is a flexible ensemble of five winds, providing a home for music both new and familiar.
SoundMind showcases the kaleidoscopic and genre-bending capabilities of wind instruments.
Since their debut in August 2016 at the Clark Institute of Art, Soundmind has uplifted audiences across the Northeast. SoundMind was presented by the Chez Dinner Series in SoHo, Conrete Timbre Salon 3, and in collaboration with the Graduate Center of the City University of New York. SoundMind was honored to be the first ensemble presented through the Purchase College Conservatory of Music's Alumni Series, presenting a colloquium on career development, master classes for undergraduate and graduate music students, and a showcase recital. Inspired by work with living composers, SoundMind's 2017 engagements include composition workshops at Manhattan School of Music and a recording collaboration with composer Whitney George. In an effort to utilize chamber music in the service of community, SoundMind has volunteered their time to present concerts in retirement communities, and lead workshops for high school and middle school students in Lancaster, Pennsylvania. Their 2017 season will feature performances in New York, Massachusetts, and Pennsylvania, highlighting the works of living composers, including several world premieres.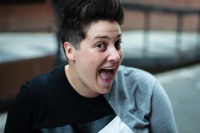 Flutist Isabel Lepanto Gleicher is a compelling and versatile musician, performing internationally throughout the United States, China, Japan and Canada. The New York Times has called her "excellent". 
Isabel is a core member of new music sinfonietta Ensemble Échappé, a founding member of SoundMind, and an artist member of the Annapolis Chamber Music Festival. Isabel has held Principal Flute positions in the Banff Festival Orchestra, and in the New York Symphonic Ensemble. As a soloist she was the winner of First Prize, as well as Best Performance of the Commissioned Piece at the 2015 Myrna Brown Young Artist Competition in Texas. Feeling equally at home as an educator, Isabel is a Teaching Artist with the Bridge Arts Ensemble as well as a 2016-2017 Teaching Artist Apprentice with New York Philharmonic Education.
Isabel holds a Master's degree in Flute Performance from the Yale School of Music as well as a Master's in Contemporary Performance from Manhattan School of music, and a Bachelor's degree in Flute Performance from SUNY Purchase Conservatory of Music.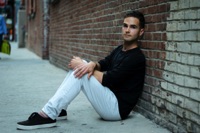 Winner of top prize at the International Horn Society Solo Competition, Patrick Jankowski is an active chamber musician and soloist in the New York City area. Recent highlights include performances alongside the Imani Winds at Carnegie Hall, the premiere of composer Hannah Lash's Three Movements for Horn Trio, and a brass quintet premiere at the Kennedy Center.
International appearances include performances in the Baltic region, Poland, Switzerland, Hungary, Hong Kong, and Ghana. He is an alumnus of Music of Academy of the West and Norfolk Music Festival, and has been a core member of the Tallahassee Symphony and Ballet, and performed with the New World Symphony.
An avid writer, his program annotations, college textbooks, and articles are published internationally. Active in arts education, Patrick has worked as an Apprentice Teaching Artist with the New York Philharmonic, and in New Haven public schools. He is completing the Doctorate of Musical Arts degree from Yale University, where he is a student of William Purvis. 
Award-Winning Bassoonist David A. Nagy is an inspired and innovative performer of music of all times who has been praised for his daring and creative concert programming, nuanced technique, and lush tone. David is the winner of numerous competitions and a recipient of the Kodály Prize for his excellence in music and academics. He has performed solo and chamber music recitals around the world, and appeared as soloist with the American Symphony Orchestra among others.
David is a core musician of The Orchestra Now, Contemporaneous, Exceptet, a founding member ofSoundMind, founder and co-artistic director of The Resonant Grounds Initiative and he also performs with Ensemble Échappé, AXIOM, New Juilliard Ensemble, and Juilliard Electronic Ensemble. David is an active commissioner of music for the bassoon and his double-debut album in collaboration with pianist Robert Fleitz is due to appear under the legendary HUNGAROTON label.
Besides performing, David is an active translator, editor, writer, producer, and social media consultant. He holds a Master's degree from The Juilliard School, a Bachelor of Music degree from the Bard Conservatory and a Bachelor's degree in Japanese Literature from Bard College.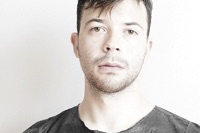 Eric Umble is a versatile, award-winning clarinetist based in New York City. Eric has performed with renowned ensembles including WindScape, sTem, American Modern Ensemble, LoftOpera, Contemporaneous, Cantata Profana, Ensemble Échappée, Tenth Intervention, Tactus, and Ensemble Mise-en. He has performed in the major concert halls of New York, from Carnegie's Stern Auditorium to Lincoln Center's Alice Tully Hall. Internationally, Eric has presented recitals in Romania, the Czech Republic, the Netherlands, France, and Mexico.
As a teaching artist, Eric serves on the faculty of the Manhattan School of Music Distance Learning Program, and was the clarinetist in residence at New Music on the Point (VT) in 2015. Eric is frequently a guest teacher, performer and lecturer at the Escuela Nacional de Música in Mexico City. Eric holds Bachelor and Master of Music degrees from the Manhattan School of Music, where he studied with David Krakauer and Anthony McGill.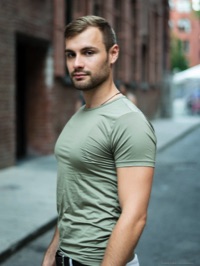 Known for his sensitive, colorful and engaging performances, Timothy Gocklin shares his passion for music through his deep love for the oboe. After furthering his studies with the oboe, Tim became captivated by the art of chamber music. This love of chamber music led him to found the Akropolis Reed Quintet. Having begun in 2009, Akropolis has won six national chamber music prizes including the Fischoff Gold Medal and Grand Prize at both the Plowman and MTNA chamber music competitions in 2011. The ensemble's third album, The Space Between Us, being released in March 2017, features premiere recordings of works by Jacob TV, John Steinmetz, Rob Deemer, Gregory Wanamaker and David Biedenbender.
Tim has led chamber music masterclasses with Akropolis at colleges and universities around the country such as the University of Michigan, University of Alaska, Louisiana State University, and Oregon State University among others. The quintet will travel to the University of Texas at Austin and Abu Dhabi for further performing and educational opportunities.
Outside of Akropolis, Tim has performed in a wide variety of settings with ensembles such as the Orchestra of St. Luke's at Carnegie Hall, the New York Chamber Soloists, the Mozart Orchestra of New York with Gerard Schwarz, The Phantom of the Opera on Broadway and with musicians from the Chamber Music Society of Lincoln Center at Chamber Music Northwest.   
Bracha Bdil has a B.ed in Music Education from the Levinsky College and a Master's degree from the Jerusalem Academy of Music and Dance.
Bracha studied classical voice training with Hadassah Ben-Haim, classical piano with Dina Orlov and Dr. Irena Berkowitz and jazz with Marina Lewinsky.
Bracha won first prize in a competition for composition in memory of Yardena Alotin, Bar-Ilan University (2016) and an certificate of appreciation from the America-Israel Cultural Foundation (2016). Her musical compositions and edited works are popular and are performed at various events, including: the concert series Concrete Timbre, New York (2016). Piano Festival, the Jerusalem Theater (2015). Music Campus, the Hebrew University, The Belgium House, Jerusalem (2015), Paul Ben Haim competition, Tel Aviv, Be'er Sheva (2014-6). a series of Excellence - the future generation, Music Center Eden-Tamir, Ein Kerem, Jerusalem (2014). competition composition Songs of Pnina Avni, Music center Mishkenot Sha'ananim, Jerusalem (2014). a series of Singing with the Sinfonietta, Performing Arts Center, Be'er Sheva (2014). In addition her works are broadcast on the Israel radio Voice of Music.
Today Bracha is a lecturer at the Levinsky College of Music Education and at the Ron Shulamit Conservatory in Jerusalem, working in electronic music while she completes her graduate Master studies in Composition at the Academy of Music in Jerusalem under the auspices of Professor Andre Hajdu, o.b.m.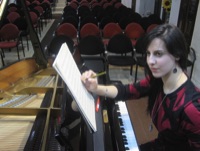 Tom Blatt is a sculptor, bassist, composer, open water swimmer and lives in Brooklyn NY.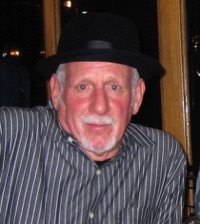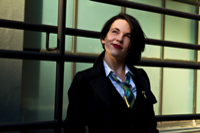 Whitney George is a composer and conductor who specializes in the use of mixed media to blur the distinctions between concert performance, installation art, and theater. Utilizing a wide variety of material including literary texts, silent film, stock footage, and visual arts, George's compositions are characterized by an immersive theatricality that thrives on collaboration in all phases of the creative process. Her affinity for the macabre, the fantastic, and the bizarre frequently gives rise to musical programs that evoke the traditions of phantasmagoria and melodrama, challenging musicians to experiment liberally with their stage personae, and audiences to widen the scope of their attention. 
She is the artistic director and conductor of The Curiosity Cabinet, a chamber orchestra formed in 2009 whose members were culled from a network of close collaborators within New York's diverse new music scene. The Cabinet's live performances often engage playfully with the prototype of the classical concert, imbuing even non-theatrical compositions with elements of drama. The ensemble has participated in the inaugural CUNY New Music Festival and was invited as the ensemble-in-residence at the Hartford Women Composers Festival in 2012.
George holds an undergraduate degree from the California Institute of the Arts, a masters degree from Brooklyn College Conservatory, and is currently continuing her studies as a PhD candidate at the CUNY Graduate Center, where she studied with David Del Tredici, David Olan, Bruce Saylor, and Tania Leon. In addition to her composing and conducting, George teaches at the Brooklyn College Conservatory, works at the Hitchcock Institute of American Studies and is the Managing Director for New York's American Modern Ensemble (AME). For more information, visit www.whitneygeorge.com.
The daughter of Las Vegas bassist Kenny Greig, Stephanie grew up listening to live music, from the musicians' union rehearsal bands playing Count Basie and Duke Ellington charts to the eclectic mix of music in the hotels on the Las Vegas Strip. At age fourteen, she was playing guitar in her father's pop quartet and in blues, funk and rock groups with her peers. With a lifelong love for the great Broadway composers, she devoted herself to learning the Great American Songbook. She studied composition at Smith College, focusing on the intersection of music and theater, particularly the Brecht-Weill collaborations. After a few years acting in small theaters, she acquired an upright bass and began playing in jazz groups in New York. She has played with bands in a variety of settings all over the New York area as well as Spain, Japan and Curacao. She is currently double bass principal in the Brooklyn Symphony Orchestra.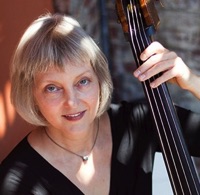 Award-winner musician, Jinhee Han, started composing in her late teens. Influenced by Asian culture, her religious Christian upbringing and various generations of musicians (such as Beethoven, Stravinsky, Messiaen, Robert Cuckson and David Loeb), Han's promising musical gift earned her full-time scholarships for both her bachelor and masters studies at HanYang University in Seoul, Korea. Throughout her career, Han has composed pieces for solo instruments (flute, shakuhachi, violin, cello, and piano etc.), songs, chamber ensembles, chorus, orchestral music and Christian contemporary music.
And, she has had several original concert works premiere in her hometown of Seoul, Korea, in Dallas, Texas, Israel, and New York City.
Jinhee graduated from The New School, Mannes College in May 2015, where she is working towards her Doctorate Degree in Music Composition. She has studied with Dr.Cuckson who was composition formal teacher.
Outside of her studies and personal composing, Han spends time freelancing as a writer and teacher for studios and local schools in NYC. She also serves as Musical Director & Composer for OLLI STUDIO, an award-winning NYC-based Wedding Photography & Cinematography company.
In her most recent notable project she serves as Founder/Vice-President for Asian Woman Composers Association NYC (awcanyc.com), where she collaborates with a variety of talented musicians and alumni of the New School.
James MacDonald is a composer based in Columbus, Ohio. His works have been performed on the composer's workshop recitals at The Ohio State University, the Capital University NOW Festival, Capital University Honors Recital Hour, and recitals of his own. He is currently pursuing a master's of music degree at The Ohio State University, where he studies composition and computer music with Dr. Thomas Wells. He received his Bachelor's in Music from Capital University, where he studied under Tony Zilincik, Dr. Dina Lentsner, Dr. Rocky Reuter, Stan Smith, and Dr. Vera Stanojevic.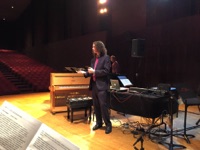 Argentinian/Italian composer graduated in BMus (Hons.) at IUNA's Music Department (National University Institute of Arts) in composition.
Her works have been premiered in venues such as Cervantes Theatre (Argentina), National University of Lanus (UNLa), National University of the Arts (IUNA), Palace of the Legislature of Buenos Aires, Buenos Aires Conservatory, UNINORTE University Hall (Paraguay) , Kansas City (USA) and Jan Hus Church in New York (USA). She currently lives in Kensington (London, UK).
In 2009 creates GEAM (Artistic Musical Experimentation Group) where she served as director, composer and performer. Within GEAM she has composed and premiered several works, as part of the Ars Magna Ensemble. This Ensemble was created with the sole purpose to embrace the compositional creative process in a total free and collaborative way, where composers and performers could find the right environment to embrace their own musical styles. Within this ensemble she created many pieces involving real-time processes and real-time video improvisation combined with Max/MSP.
Jorge F. P. Ramos was born in Braga, Portugal. In 2014 he won the 1st Composition Competition for Flutes of the 2a Academia de Flauta de Verão.
In 2016 he won the 2st Composition Competition for Flutes of the 4a Academia de Flauta de Verão.
Jorge has worked with composers such as André Ruíz, Paulo Bastos, João Madureira, Sérgio Azevedo, Carlos Marecos, Roberto Pérez, António Pinho Vargas, Carlos Caires, José Luís Ferreira and Luís Tinoco.
In 2015 made his first soundtrack for a short film called Eterna Incógnita directed by Pedro Pereira and his first collaboration as a composer in a dance/musical theater performance entitled Em construção....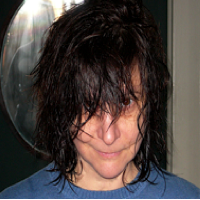 In 1999, I founded Concrete Timbre as a studio performance group to create and record new music compositions, soundscapes, sound installations, and several theatrical sound designs. In 2005 we moved out of the studio and have produced contemporary music in a theatrical setting as well as theater performances that feature music and sound including: 4 Wars, Folie Pure, Coq tôt, Satie's Birthday Party, Un Lieu de Vie, Anna Strong's Laundry, Age of Pain(e), Voices of justice and consangunity..., and Dziewczyna. Each of these interdisciplinary productions featured the talents of more than 20 artists.
As a composer and sound designer, my compositions have been performed at many (many!) innovative performance spaces in New York, Paris, Baltimore, Buffalo, California, and Florida. I've been lucky to work with some really inspiring interdisciplinary artists with a flair for the contemporary (!)
So for now, I try to keep the music great, the story interesting, the visuals stimulating, and the movement fresh - and of course, then wind them into a spectacular melange. Merde! For more information, visit www.AnnWarren.net.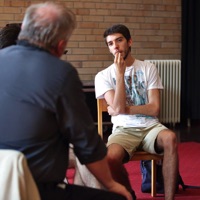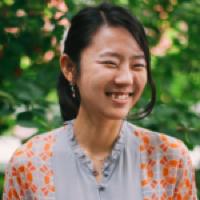 Born in the Ruhr District (Ruhrgebiet) in Germany, Leonie relocated to Los Angeles as a teenager. She studied classical guitar at Los Angeles City College, and received a Bachelor Degree in Composition along with a Minor in Dance Performance at California State University Northridge in 2010.
She moved to the Netherlands and earned her Master Degree in Composition at the Royal Conservatory of The Hague in 2013. She completed a one-year course at the Institute of Sonology thereafter and has just finished the fourth and last year of the Contemporary Music Through Non-Western Techniques Program at the Conservatory of Amsterdam.
She is active as a performer, composer, and sound artist in various countries and places near and far, but essentially lives with her five-year-old son in the center of The Hague.
João Ricardo, aka Blind Adagio is a composer and student of musicology at Universidade Nova de Lisboa in Portugal.
Film and Soundtrack composer with 2 years of experience and repertoire. He is also a guitarist.
João Ricardo, aka Blind Adagio