Piano - Kyoko Oyobe
Bass - Christopher Hall
Drums - Joe Tucker
Trumpet - Hugh Ash
Alto Sax - Manuela Lechler
with special guest performers
Flute - Michele Smith
Bass - Stephanie Greig
Bass - Tom Blatt
Artist Bios
Take a look at a really interesting group of artists!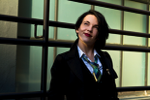 Whitney George is a composer and conductor who specializes in the use of mixed media to blur the distinctions between concert performance, installation art, and theater. Utilizing a wide variety of material including literary texts, silent film, stock footage, and visual arts, George's compositions are characterized by an immersive theatricality that thrives on collaboration in all phases of the creative process. Her affinity for the macabre, the fantastic, and the bizarre frequently gives rise to musical programs that evoke the traditions of phantasmagoria and melodrama, challenging musicians to experiment liberally with their stage personae, and audiences to widen the scope of their attention. 
She is the artistic director and conductor of The Curiosity Cabinet, a chamber orchestra formed in 2009 whose members were culled from a network of close collaborators within New York's diverse new music scene. The Cabinet's live performances often engage playfully with the prototype of the classical concert, imbuing even non-theatrical compositions with elements of drama. The ensemble has participated in the inaugural CUNY New Music Festival and was invited as the ensemble-in-residence at the Hartford Women Composers Festival in 2012.
George holds an undergraduate degree from the California Institute of the Arts, a masters degree from Brooklyn College Conservatory, and is currently continuing her studies as a PhD candidate at the CUNY Graduate Center, where she studied with David Del Tredici, David Olan, Bruce Saylor, and Tania Leon. In addition to her composing and conducting, George teaches at the Brooklyn College Conservatory, works at the Hitchcock Institute of American Studies and is the Managing Director for New York's American Modern Ensemble (AME). For more information, visit www.whitneygeorge.com.
Luigi Morleo was born in Mesagne, Italy. Mr. Morleo is presently teaching Percussion at the N. Piccinni Conservatory in Bari. In 1992 he won the "Valerio Bucci" 1st prize for Percussionists organized by the percussionists of the Teatro alla Scala in Milan. From 1987 to 1991 he was percussionist with the Teatro Petruzzelli Orchestra in Bari and from 1992 to 1994 was percussionist and timpanist with the Symphonic Orchestra of the Provincial Administration in Bari, now is timpanist of the Bari Society of Concert Orchestra while has played in Europe, Japan and China. He is very active as a soloist and conductor at International Festivals in Italy and throughout the world. In 1998 he made his American debut, before for the Forum Composers at the New York University in Manhattan. Please visit www.morleoeditore.com.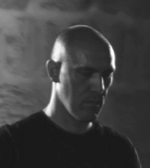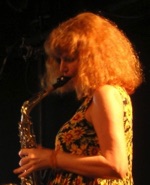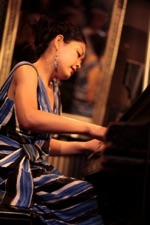 Chris Sahar took up study of piano as a young child and soon afterwards began composing.   However, in attempt to be realistic for many decades he convinced himself to treat music as a hobby/avocation until a series of external and internal events prompted him to discard the prejudice and at least devote himself to creating a career in music. The result? Promising but not conclusive.  
Since it is hard to measure a composer until their music is heard, pedigree will have to do. So here it goes.  Mr. Sahar began composing soon after starting piano study as a young child.  Mr. Sahar earned a B.A. in English with some studies in piano and music theory at Oberlin College.  Further studies in piano pedagogy at Westminster Choir College in Princeton and later composition with Kristen Hevner privately and then Conrad Cummings at Juilliard's Evening Division led to him earning a Masters in Music at Aaron Copland School of Music at Queens College/CUNY on May 28th, 2015 at the youthful age of 48.  He thanks the following ACSM professors for their generosity and knowledge: Jeff Nichols, David Schober, Donna Doyle, Hubert Howe and Bruce Saylor.
Ah, and lest we forget, it helps for those new to my music to read it has been publicly performed and not sitting in my desk drawer waiting to be found and praised as the best thing since the chocolate peanut butter-banana-rhubarb pie sandwich.  Mr. Sahar's works have been performed in the U.S. and Greece.  His most recent premieres have been "Points On A Compass" at The Firehouse Space in Williamsburg, Brooklyn performed by Jacob Elkin, bass trombone and Markus Kaitila, piano and his opera scena, "The Singing Sisters of Waterloo, Tennessee" for mezzo and soprano performed by the Opera Workshop at Ithaca College under the musical direction of Zachary James.  There's more to share but the composer would prefer doing so over a nice exotic beer with y'all.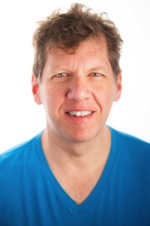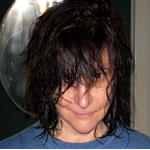 In 1999, I founded Concrete Timbre as a studio performance group to create and record new music compositions, soundscapes, sound installations, and several theatrical sound designs. In 2005 we moved out of the studio and have produced contemporary music in a theatrical setting as well as theater performances that feature music and sound including: 4 Wars, Folie Pure, Coq tôt, Satie's Birthday Party, Un Lieu de Vie, Anna Strong's Laundry, Age of Pain(e), Voices of justice and consangunity..., and Dziewczyna. Each of these interdisciplinary productions featured the talents of more than 20 artists.
As a composer and sound designer, my compositions have been performed at many (many!) innovative performance spaces in New York, Paris, Baltimore, Buffalo, California, and Florida. I've been lucky to work with some really inspiring interdisciplinary artists with a flair for the contemporary (!)
So for now, I try to keep the music great, the story interesting, the visuals stimulating, and the movement fresh - and of course, then wind them into a spectacular melange. Merde! For more information, visit www.AnnWarren.net.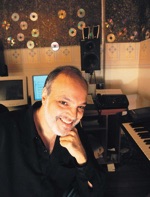 Andersen Viana is a composer, music producer and a professor at Fundação Clóvis Salgado –Palácio das Artes in Belo Horizonte-Brazil. Andersen has started his music activities as composer at 13 years and as a professor as 19 years old.  He has a Ph.D in Music Composition by Federal University of Bahia and lately he furthered his studies in other institutions in Brazil, Italy and Sweden such as Federal University of Minas Gerais, Reale Accademia Filarmonica di Bologna, Arts Academy of Rome, Accademia Chigiana di Siena and Royal University College of Music in Stockholm. He has received 26 composition awards in Argentina, Belgium, Brazil, France, Germany, Italy, Spain and the USA. Up to the present he has composed 360 musical pieces for chamber, orchestra, choral, various ensembles and electronic instruments. He has also organised and conducted/directed various vocal and instrumental ensembles such as: "Orquestra Experimental" (1983), "Septheto Rio" (1986), "Coro Pedagógico da FEBEM" (1991), "Coro do Centro de Estudos da Embaixada do Brasil em Roma" (1993), "Coro da Cultura Inglesa BH" (1994), "Trio Barroco" (1994), "Orchestra Virtual" (1995), "Estocolmo Nonet" (1996), "The Duo" (1997), "Coro da SMRU", "Camerata Primavera" (2003), "A Cigarra e a Orquestra" (2006-2008),  the "Coral IOCHPE MAXION"(2009) and the "Coral Sebastião Vianna"(2014). He has music edited, CD's, DVD's, books and developed diverse musical projects in countries other than Brazil such as: Argentina, Belgium, Bulgaria, USA, France, Germany, Greece, Honduras, Italy, Netherlands, Portugal, Spain, The United Kingdom, the Czech Republic, Russia and Sweden. Site: Home - Cinemusic
Tom Blatt is a sculptor, bassist, composer, open water swimmer and lives in Brooklyn NY.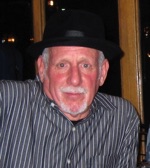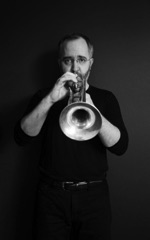 The daughter of Las Vegas bassist Kenny Greig, Stephanie grew up listening to live music, from the musicians' union rehearsal bands playing Count Basie and Duke Ellington charts to the eclectic mix of music in the hotels on the Las Vegas Strip. At age fourteen, she was playing guitar in her father's pop quartet and in blues, funk and rock groups with her peers. With a lifelong love for the great Broadway composers, she devoted herself to learning the Great American Songbook. She studied composition at Smith College, focusing on the intersection of music and theater, particularly the Brecht-Weill collaborations. After a few years acting in small theaters, she acquired an upright bass and began playing in jazz groups in New York. She has played with bands in a variety of settings all over the New York area as well as Spain, Japan and Curacao. She is currently double bass principal in the Brooklyn Symphony Orchestra.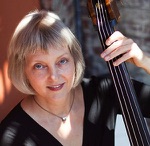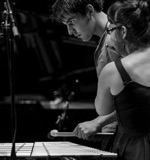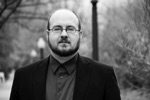 Hailed as "talented" (David Maslanka, composer) and a "world-class rising composer" (Karen Naifeh Harmon, violinist and composer) Wes Stephens' award-winning compositions have been performed internationally by organizations and ensembles such as the Boston Metro Opera, the Tulsa Ballet, Bespoke Brass, the University of Missouri Percussion Ensemble, the Truman State University Percussion Ensemble, and the University of Oklahoma Steel Band.
Wes Stephens is a member of ASCAP, Pi Kappa Lambda, and Phi Mu Alpha Sinfonia.
A native of Detroit, Michigan, Joe has now been working in the NYC music scene(s) for over two years as a performer, educator, audio engineer, percussion repair tech, and general musical mercenary. A multi-faceted percussionist, Joe has and/or is currently playing in a variety of contemporary and new music ensembles both as a member and featured soloist. 
As a global music proponent, Joe also plays in Gamelan Dharma Swara and Gamelan Yowana Sari, as well as playing in various jazz combos, Balkans groups, and accompanies Arabic dancers.
Joe also held a position as an accompanist in the San Francisco based modern dance company "ODC", currently accompanies for In Mixed Company. 
TLDR; Joe likes hitting things with other things A LOT.
Hugh Ash has taken his trumpet around the globe, performing everything from contemporary classical to standard repertoire, jazz, rock, and world music.
Based in Brooklyn, Hugh is a versatile musician and active free-lancer, currently playing with The Curiosity Cabinet and the Metropolitan Brass Quintet as well as with various local orchestras and opera companies. A lover of contemporary classical music, Hugh actively champions work by living composers, performing premieres by Philippe Manoury, Larry Sitsky, and David Maslanka among others.
Hugh received his bachelor's degree in Classical Music and Anthropology from Ithaca College and studied Jazz/Commercial music at The State University of New York at Purchase College, and has studied with such notable trumpet players as Ray Vega, Jon Faddis, Graham Ashton, Vince Penzarella, Kim Dunnick and Vince DiMartino.
Prior to settling in New York City, he performed around the world for a number of years with Royal Caribbean Cruise Lines. 
Japanese-born pianist, composer Kyoko Oyobe has been a mainstay in the New York jazz scene since 2005. She plays regularly in the area and also tours in Japan. For the past five years she has been composing and arranging for her trio with Michael O'Brien and Clifford Barbaro with whom she plays regularly in the New York area and also tours with in Japan. As her musical compositions evolved, she recently crafted a new vehicle for her prolific writing and arranging skills with The Kyoko Oyobe Quartet featuring Steve Wilson, Michael O'Brien and Matt Wilson; an open and adventurous musical collaboration that render a magical performance.
Kyoko Oyobe is a gifted artist who explores different modes of expression conveyed within a subtext of intimacy found in duets with trumpeters, like Tom Harrell and Joe Magnerelli or through original compositions inspiring and reflected in novels by the renowned Japanese novelist, Rui Kodemari.
She travels through music instilling an essence and distinct color that borrow from Be-Bop to Brazilian and Free Jazz to French-Impressionist, early 20th century voicings, yet sealing her own inimitable style.
Manuela Lechler (Composer, Saxophonist) has graduated from Steiner School in Stuttgart, Academy for Visual Arts in Stuttgart, Germany and Queens Conservatory of Music, NY, in Jazz Saxophone. She has been performing and recording music over many years in Europe and America and with various bands.
Besides with her own duo/trio, she has worked with Combo Azul, Bananas Sanfonicas, Open Music Ensemble, Concrete Timbre, among others. Her repertory includes her original compositions, Jazz Standards, Brazilian, Contemporary, Free Improvised music and more. Other collaborations include shows such as: Helfrid Foron & K. Schwitters Der Zusammenstoss with theTuebinger Zimmertheater in Germany, and Cabbage Moon, a musical fairytale composed by Manuela and based on Jan Wahl's children's book.
During the past four years Manuela has been  collaborating with Concrete Timbre as a performer and composer of music in various shows in NYC.
For more information, visit www.manuelalechler.com
Salon 3 - #4 Expatriate
compositions inspired by ideas about living in another nation,
by choice (e.g. expats in Paris) or by force (e.g. expats from Syria), immigration
May 21, 2016
featuring compositions for: Jazz Ensemble - Piano, Bass, Drums, Sax, Trumpet
Program
Ensemble - Piano, Bass, Alto Sax, Trumpet, Drums
Gene Pritsker - The Migration Song
When I was 7 my family immigrated to the United States, I have always been fascinated by the phenomenon of people leaving their places of birth to move somewhere better. From North to South or South to North, various reasons make us leave our birth place - prosecution, weather, occupation. The composition 'Migration Chart' is originally the second movement of my concerto for beat boxer and orchestra called 'Migration'. In this movement I wrote a melody inspired by music form the British Isles, and had the beat boxer both hum this melody and perform written out rhythms with her mouth and voice. I did a chart version of the piece for this concert, which basically has the main melody, the notated rhythms and the harmony, which I notated withJazz chord cymbals. 
Christopher Sahar - Eremophobia
Eremophobia means fear of being alone. One of the contradictions of the jazz ensemble is that its solos are not truly solos n the sense that only one players is heard. During solos the rhythm section provides a beat and harmonic background. Although jazz can be freer than other musical genres, there remains conventions and limits. The players are mirrors to each other and at best gain a sliver of insight into themselves through listening and sharing of each one's part. Therefore, the title of piece refers to humankind's tension between the desire for complete autonomy and the necessity of others to survive - even if at times,"Hell is other people".
Timothy Schirmer - Back Thru Paree
The music titled "Back Thru Paree" was originally written for the play Frozen. One of the three main characters in the story, a New York psychiatrist Agnetha, travels to England for an extended stay to assist British police in the interrogation of a serial killer. The sections of the work you will hear began with the theatre going dark and progressed through the opening scene in which Agnetha who has a real fear of flying is on a plane to England.
Wes Stephens - Emiko
Emiko is based off a character from one of my favorite dystopian novels. In the story, Emiko is a stranger in a foreign land who was abandoned by the person she trusted the most. She is seen as an outsider and is hated by the community. In order to blend in and not be noticed she has to try her best to conceal some physical quirks that would bring unwanted attention to her. As a result of her surroundings she suffers many misfortunes and longs to escape her situation and find a new purpose for her life. She meets a man with a similar backstory to hers and they find solace
in each other's company until tragedy forces Emiko to take action. The piece was conceived as a vocal tune and the lyrics are from the perspective of her male confidant. That being said, the tune also works well with standard jazz combo instrumentation. The chorus is in
an odd meter to reflect the nature of Emiko's damning physical traits.
Andersen Viana - Tema de Samba Panorâmico
Part of the Musical Pictures Project, this piece has its moderated tempo with rhythmical execution in style of a traditional samba, but situated in the context of jazz. It was composed and written by hand on transparent paper together with an abstract image painted by the composer, a fusion of the arts!
This "picture" is musical visual work and is designed to be influenced by the interpreters.
Ann Warren - Émigrée
Inspired by a poem by Frederick Atkinson, written in 1779. Here is an excerpt:
Once encompassed by pleasures, and cheered by content,
O'er the smooth paths of innocence joyful I went.
All my friends are dispersed, and I comfortless roam,
Here a stranger to all—without money or home.
In this land of fair freedom I look for the smile
Which can soften distress, and my sorrows beguile.
Escaped from a nation who wished to enslave her,
A poor little Émigrée sues for your favour!
Josh Zaslow - Wein a USA
Wein a USA is a mixture of two songs: Wein a Ramallah and Born in the USA.
Wein a Ramallah is a Palestinian folk song about a lover leaving for the city of Ramallah.
The singer cries "With fire of separation, you burn me" and "you're more precious than my sight." Born in the USA is an American rock song about going to the Vietnam War.
The singer cries that they "Got in a little hometown jam/So they put a rifle in my hand"
and "Come back home to the refinery/Hiring man says, 'Son if it was up to me.'"
I chose these songs to represent the theme of Expatriate because Ramallah
is my father-in-law's home town and Born in the USA was popular in the US
when he and his family immigrated here in the 1980's.
Ensemble - Piano, Bass, Alto Sax, Trumpet, Drums & Flute
Tom Blatt - Flare II
This piece is a re-arrangement of music i started in Italy while working there on a sculpture
and completed when I returned to Brooklyn.
Guest Artists: Tom Blatt - Bass, Michele Smith - Flute
Trumpet & Percussion
Whitney George - An Evening of Libations
Dark & Stormy, Bloody Mary
An Evening of Lobations, written and dedicated to Hugh Ash, explores the versatile nature
of the trumpet in a comical series of short movements. Still a work-in-progress, each movement is named after a cocktail, and is meant to be performed in a relaxed and social setting (daresay,
a bar or speakeasy) as either a solo performance, or with an optional percussive accompaniment. Currently the series consist of just two movements (Bloody Mary and Dark & Stormy)
with further movements planned for the future.
Piano, Trumpet, Alto Sax
Kyoko Oyobe - Start Anew
Piano, Bass, Drums
Kyoko Oyobe - It's Very Possible
Ensemble - Piano, Bass, Alto Sax, Trumpet
Stephanie Greig - Palmyra
A deserted Syrian city over 2000 years old, targeted by ISIS for its symbolic value as a
world treasure (they started blowing up its landmarks but didn't get far; there's just
too much of it.) Once a place of great wealth and power, a cosmopolitan desert oasis
with temples to the gods of all cultures, Palmyra is now an astonishing sprawl of Roman ruins
with endless wide streets that still echo the rhythm and bustle of ancient traffic.
Guest Artist: Stephanie Greig - Bass
Manuela Lechler - The Bridge
A Blues is like a three line poetic journey, of which in the third line one "moves over"
a bridge (II-V) back to "home" (I). When one travels to distant places, a bridge can serve
for reflections, new experiences, and questions. For this purpose here we have
larger bridge, extended to 12 bars, resulting in a 22 bar blues.
Manuela Lechler - New As If It Was the Morning
This is a tune in which I combined two pieces that I originally wrote for Concrete Timbre's
production of "Folie Pure." The music expresses the desire to move out from a
constricting situation to a place where one can live and "grow wings"…

Ensemble - Piano, Bass, Alto Sax, Drums
Luigi Morleo - Messak
Messak is a composition for, sax, piano, bass and drum set.  It is dedicated to refuges fromLibya. 
Messak is the desert of Libya and for me, is the strong land.
The music explains the Libyan's character and shows the sound of North Africa.
The Drawing Room, 56 Willoughby Street, Downtown Brooklyn, NY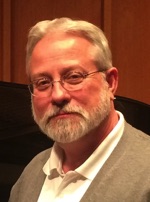 A native of East St. Louis, Illinois, Tim Schirmer received a B.A. in Music Theory from St. Louis University and both the M.Mus. and D.M.A. degrees in Composition from the University of Illinois/Urbana-Champaign. In addition to works for the concert stage, he has composed extensively for the theatre--including 6 musicals, underscore for more than 50 plays (most in collaboration with friend, director Randi Collins Hard) and incidental music for more than 30 productions by the Tony-nominated American Players Theatre. His film/video work includes a score for the award-winning documentary The Greatest Lakes. Over the past 35 years, his music has received numerous performances nationally and abroad.
Composer/guitarist/rapper/Di.J. Gene Pritsker has written over five hundred fifty compositions, including chamber operas, orchestral and chamber works, electro-acoustic music and songs for hip-hop and rock ensembles. All of his compositions employ an eclectic spectrum of styles and are influenced by his studies of various musical cultures.
He is the founder and leader of Sound Liberation; an eclectic hip hop-chamber-jazz-rock-etc. ensemble and co-director of Composers' Concordance. Gene's music has been performed all over the world at various festivals and by many ensembles and performers, including the Adelaide Symphony, MDR Symphony, The Athens Camarata, China Philharmonic Orchestra, Brooklyn, Shanghai and Berlin Philharmonic, Sinfonietta Riga, Orchester des Pfalztheaters, Yomiuri Nippon Symphony Orchestra, Anhaltische Philharmonie as well as such soloists as Anne Akiko Meyers, Lara St. John, Kathleen Supove, Sarah Chang, Martin Kuuskmann and Simone Dinnerstein. He has worked closely with Joe Zawinul and has orchestrated major Hollywood movies, Including 'Cloud Atlas', for which he wrote additional music and composed his ''Cloud Atlas Symphony', to be released  in 2015
The New York Times described him as "...audacious...multitalented." Joseph Pehrson, writing in The Music Connoisseur, described Pritsker as "dissolving the artificial boundaries between high brow, low brow, classical, popular musics and elevates the idea that if it's done well it is great music, regardless of the style or genre". Classical Music Sentinel writes:  "His expressive reach is so wide as to encompass everything from ethno/techno, rock/jazz fusion, classical opera and more, and it all seems to be effortlessly integrated within his anima and comes out through different facets of his persona. You could almost see him as a modern day renaissance man. 
He is the co-director of Composers' Concordance (CC Records), co-founder/guitarist of Absolute Ensemble and artist-in residence at the  Austrian Outreach Festival.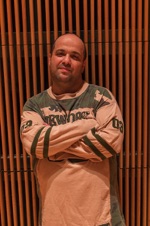 Joshua Om Zaslow has been called a "guitar mentor and spiritual warrior" by Extreme Animals. Travis Cohn of Zam Bam Boogee says he has a "love for pure art-making." Josh plays guitar, drums and composes in Durham, North Carolina.  He performs as a soloist, with vocalist/cellist Nadeen Bir and with Vito DiBona's TaoSongs. Past groups and collaborators include Triangle Jazz Orchestra, Bir, Strobino and Zaslow, Triangle Rhysing, Element of Peas, Bruce Stevens, The Meek, Little Sad Man, Xopher Thurston, There Is No M Card, Percival Roman, Cows Grow Here, Fernando's Hideaway, Chico Manana and The Chinkapin Hunters (on washtub bass). In 2010, Josh contributed to 919 Noise's Piedmont Melodies and Vox Novus's Burgundy Mix. In 2016, Josh released two solo EPs, Somewhere and Diminutive. joshuaomzaslow.com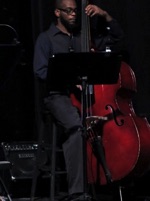 Bassist Christopher Hall first started performing on the stage of the New Amsterdam Musical Association in New York City in 2003 and quickly became a fixture in the Harlem Jazz scene over the past decade. He as also performed on contrabass with the New Beginnings and Westchester Brassmen Drum and Bugle Corps. Committed to teaching through music, Christopher has worked with myriad cultural organizations including the National Council of Negro Women, the American Museum of Natural History, Concrete Timbre composers' collective, and the 1st Stage Theatre.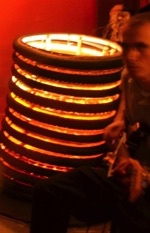 Michele Smith is a versatile flutist who plays a wide variety of styles including jazz, classical, experimental, tango, Latin, and Brazilian music.  Currently a member of the T. Ericson Ensemble based in Berlin, Germany; The Tom Blatt Project; Billy Harper's Voices; and the New York Jazz Orchestra, she also has her own varying ensembles for special events.  Past performances include the Reverend Billy Church of Stop-Shopping Gospel Choir, as an instrumentalist and alto section leader touring the US and London; DadaNewYork Cabaret Re: Voltaire with new music for Cocteau's "The Wedding Breakfast" by Julie Harting; "America America" an Italian play produced by Teatromania with original score by Domenico Capotorto; and a member of Village Playback Theatre, an improvisation based company to help those with trauma and psychological needs.
Ms. Smith has a flute performance degree from Kent State University and a Masters in Musicology from Brooklyn College.  She continued her classical flute training with Robert Langevin, principal flute, New York Philharmonic and currently works with Vassilis Kyriakou, former flutist of the National Symphony Orchestra.  Having studied with a roster of jazz professionals she continues her jazz education with Barry Harris and Billy Harper.