written and directed by Paul Joseph Gulino
produced by Nancy Greening
A full length madcap farce that explores what happens when a
school of acting opens up next door
to an outpatient psychiatric clinic.
Prepare yourself for actors
pretending to be crazy,
crazies trying to stay sane, and
a psychiatrist losing her grip on reality.
July 16, 2017
6:00 pm
at
Simple Studios
134 W 29 St. (between 6/7)
Studio 207
New York City 

Acting Mad
features these talented professional actors:
Playwright: Paul Joseph Gulino
Paul is an award winning screenwriter and playwright, whose book, Screenwriting: The Sequence Approach has been adopted as a textbook at schools and universities around the globe. His credits include two produced screenplays in addition to numerous commissioned works and script consultations; his clients include the Weinstein Company and Buerling Entertainment. His plays have been produced in New York and Los Angeles. 
He studied screenwriting at Columbia University with Frantisek Daniel and Milos Forman, and taught screenwriting at the University of Southern California for five years before accepting a position at Chapman University in 1998, where he is currently a tenured associate professor.
He has been a star speaker at the Screenwriting Expo in Los Angeles and recently lectured at Interscenario, an international screenwriting festival in Wroclaw, Poland. He is a regular contributor to the monthly one act play series presented at the Ruskin Group Theatre in Santa Monica.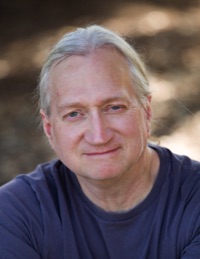 Fedly Daniel
Johnny Prince, an actor and self-centered prima donna.
Helene Galek
Dr. Samantha Thomas, a highly competent and
professional clinical psychologist.
Doyle Brand
Charlie Mullins, a visionary acting teacher. Owner of the
Mullins Acting School and proponent of the Mullins Method of acting.
Jacqueline Schreiber
Claudia, a devoted actress and student of Charlie.
Kamaria Williams
Zoey Pierson, a devoted actress. Student and girlfriend of Charlie.
Darold Cuba
Wyatt, an idealistic volunteer intern at the clinic.
Paul Gulino
Arthur Davenport, a confused and highly suggestible
would-be mental patient at the clinic.
Cely Riva
Olivia, a psychopath extraordinaire.
David Green
Dr. Fritz Ophil, an eye doctor, the uncle of Wyatt.
and
Police Officer, with a police uniform.