Artist Bios
Take a look at a really interesting group of artists!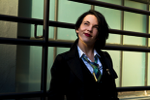 Whitney George is a composer and conductor who specializes in the use of mixed media to blur the distinctions between concert performance, installation art, and theater. Utilizing a wide variety of material including literary texts, silent film, stock footage, and visual arts, George's compositions are characterized by an immersive theatricality that thrives on collaboration in all phases of the creative process. Her affinity for the macabre, the fantastic, and the bizarre frequently gives rise to musical programs that evoke the traditions of phantasmagoria and melodrama, challenging musicians to experiment liberally with their stage personae, and audiences to widen the scope of their attention. 
She is the artistic director and conductor of The Curiosity Cabinet, a chamber orchestra formed in 2009 whose members were culled from a network of close collaborators within New York's diverse new music scene. The Cabinet's live performances often engage playfully with the prototype of the classical concert, imbuing even non-theatrical compositions with elements of drama. The ensemble has participated in the inaugural CUNY New Music Festival and was invited as the ensemble-in-residence at the Hartford Women Composers Festival in 2012.
George holds an undergraduate degree from the California Institute of the Arts, a masters degree from Brooklyn College Conservatory, and is currently continuing her studies as a PhD candidate at the CUNY Graduate Center, where she studied with David Del Tredici, David Olan, Bruce Saylor, and Tania Leon. In addition to her composing and conducting, George teaches at the Brooklyn College Conservatory, works at the Hitchcock Institute of American Studies and is the Managing Director for New York's American Modern Ensemble (AME). For more information, visit www.whitneygeorge.com.
Raised in Austin, TX, flutist Alice Jones is known for giving performances that are "lively" (New York Times), "delicate and passionate with beautiful articulation and dynamics" (Eleanor Cory, composer).  An avid orchestral, chamber, theater, and contemporary musician, with performances ranging from the Brandenburg Concerti to New York City's Look and Listen Festival, Alice was praised by Mario Davidovsky as "the flute player who could really play."  She has been featured as a soloist and as a chamber musician at the Composers Now Festival at Symphony Space in New York City (2010 and 2011), the Yale-China Music Exchange in China (2007 and 2008), the Norfolk Chamber Music Festival (2010), and Chamber Music Campania in Italy (2013 and 2014).  Alice is committed to premiering new chamber music repertoire and has received commissions from the Long Island Composers Alliance with percussionist Cesare Papetti and premiered several works with soprano Mary Hubbell. 
Demonstrating her equal passion towards performing, research, and teaching, Alice won the baroque concerto competition at SUNY Purchase, was an invited participant in the 2012 National Flute Association Young Artist Competition, received the Brookshire Award for musicological research and writing at SUNY Purchase, and received the Associated Music Teachers League Award at CUNY Queens (2013).  Alice graduated from Yale University and SUNY Purchase and is currently a doctoral candidate at the CUNY Graduate Center.  Please visit www.alicehjones.com.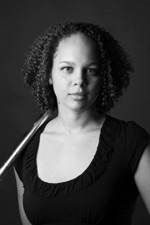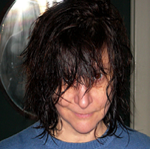 In 1999, I founded Concrete Timbre as a studio performance group to create and record new music compositions, soundscapes, sound installations, and several theatrical sound designs. In 2005 we moved out of the studio and have produced contemporary music in a theatrical setting as well as theater performances that feature music and sound including: 4 Wars, Folie Pure, Coq tôt, Satie's Birthday Party, Un Lieu de Vie, Anna Strong's Laundry, Age of Pain(e), Voices of justice and consangunity..., and Dziewczyna. Each of these interdisciplinary productions featured the talents of more than 20 artists.
As a composer and sound designer, my compositions have been performed at many (many!) innovative performance spaces in New York, Paris, Baltimore, Buffalo, California, and Florida. I've been lucky to work with some really inspiring interdisciplinary artists with a flair for the contemporary (!)
So for now, I try to keep the music great, the story interesting, the visuals stimulating, and the movement fresh - and of course, then wind them into a spectacular melange. Merde! For more information, visit www.AnnWarren.net.
As a winner of the 2013 American Protégé International Piano and Strings Competition, violinist Adam von Housen made his New York recital debut in Weill Recital Hall of Carnegie Hall in May 2013. Currently based in New York City, Adam is an Advanced Diploma candidate at CUNY Brooklyn College Conservatory of Music and is in the studio of Masao Kawasaki.   He serves as Co-Concertmaster of the Conservatory Orchestra, has served as Concertmaster of the CUNY Graduate Center's Contemporary Music Ensemble,  is a member of Brooklyn College's Contempory Ensemble "conTempo", and is a member of The Curiosity Cabinet, a contemporary music ensemble based in NYC. Adam also received his Master's Degree from Brooklyn College, where he was the recipient of the 2015 Dean's List award, awarded to one instrumentalist in the Master's degree 2015 graduating class for outstanding achievement in academics and performance, the 2015 Robert Starer Performance Award for outstanding performance of contemporary music, and the 2014 ConTempo award for outstanding performance in the ConTempo ensemble.He also performs as a section violinist with the Chelsea Symphony, with which he performed as soloist in the Dvorak Romance on the 2014-2015 season. He regularly freelances around Brooklyn, Manhattan, and Queens, and records with bands such as Art Decade.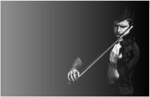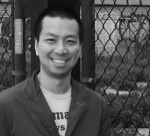 Leland Cheuk is the author of the novel THE MISADVENTURES OF SULLIVER PONG (CCLaP Publishing, 2015). He has been awarded fellowships and artist residencies including one from the MacDowell Colony, and his work has appeared or is forthcoming in publications such as Salon, The Rumpus, Kenyon Review, Prairie Schooner, [PANK] Magazine, Vol. 1 Brooklyn, Bartleby Snopes, The Margins, and elsewhere. He is also an assistant fiction editor at Newfound Journal. He lives in Brooklyn.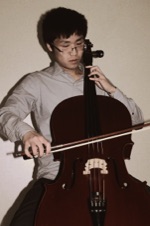 Davide Wang is an Italian-Chinese cellist and composer, born in Bari (Italy) in 1997. He studied cello with Francesco Montaruli, electroacoustic composition with Nicola Monopoli, Franco Degrassi and Alba Battista, composition with Daniele Bravi.
He actually attends the bachelor in electronics music at Conservatory "Umberto Giordano" in Foggia.
He attended masterclasses of composers among the most important in the international scene, like Giorgio Nottoli, Michael Oliva, Alvin Curran, Mauro Lanza and Denis Dufour.
His works was select in international context, at the festivals "Art & Science Days - Music and Light 2015", Muslab 2015, "Electroacoustic Music Week 2015", Cicada Consort 2016, New York City Electroacoustic Music Festival 2016.
First place in the piano competition of the Conservatory Jose Maria Rodriguez (2009), Vox Novus Prize in musical composition, California (2015), winner of the competitive funds (2015-2016) Dirección de cultura Cuenca-Ecuador category artistic creation, shares at various festivals and competitions among which are: III International Classical Music Competition "Young Talents" Thirty-first classical concert of youth, Ecuadorian German Cultural Center, Second Congress of Musicology in music education "IV National Competition" Young Pianists ".
He has received composition classes with teachers José Urgilés, Jose Luna, Jorge Triana, Maiguashca Messiah, Juan Campoverde, Erik Spangler, Flannery Cunningham. Currently he performed graduate studies in music composition in Buenos Aires and teaches at the conservatory Jose Maria Rodriguez. His compositions are distributed in 27 catalogs with a total of 182 works to date.
Carlos Felipe Hernández Sarmiento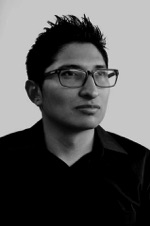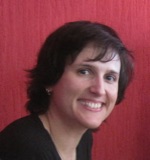 Argentinian/Italian composer graduated in BMus (Hons.) at IUNA's Music Department (National University Institute of Arts) in composition.
Her works have been premiered in venues such as Cervantes Theatre (Argentina), National University of Lanus (UNLa), National University of the Arts (IUNA), Palace of the Legislature of Buenos Aires, Buenos Aires Conservatory, UNINORTE University Hall (Paraguay) , Kansas City (USA) and Jan Hus Church in New York (USA). She currently lives in Kensington (London, UK).
In 2009 creates GEAM (Artistic Musical Experimentation Group) where she served as director, composer and performer. Within GEAM she has composed and premiered several works, as part of the Ars Magna Ensemble. This Ensemble was created with the sole purpose to embrace the compositional creative process in a total free and collaborative way, where composers and performers could find the right environment to embrace their own musical styles. Within this ensemble she created many pieces involving real-time processes and real-time video improvisation combined with Max/MSP.
Luigi Morleo was born in Mesagne, Italy. Mr. Morleo is presently teaching Percussion at the N. Piccinni Conservatory in Bari. In 1992 he won the "Valerio Bucci" 1st prize for Percussionists organized by the percussionists of the Teatro alla Scala in Milan. From 1987 to 1991 he was percussionist with the Teatro Petruzzelli Orchestra in Bari and from 1992 to 1994 was percussionist and timpanist with the Symphonic Orchestra of the Provincial Administration in Bari, now is timpanist of the Bari Society of Concert Orchestra while has played in Europe, Japan and China. He is very active as a soloist and conductor at International Festivals in Italy and throughout the world. In 1998 he made his American debut, before for the Forum Composers at the New York University in Manhattan. Please visit www.morleoeditore.com.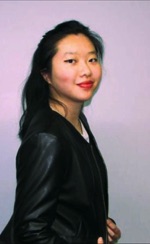 Ms.Jessy Leung is a concert pianist, accomplished violinist, Guzheng artist. She had performed throughout  Asia and abroad since the age of four. She has appeared as soloist in City university of Hong Kong, violist in The Hong Kong Philharmonic, among others.
Her proficiency in both western and Chinese music traditions allows her to create unique pieces that reflect a highly individual.
Chris Sahar took up study of piano as a young child and soon afterwards began composing.   However, in attempt to be realistic for many decades he convinced himself to treat music as a hobby/avocation until a series of external and internal events prompted him to discard the prejudice and at least devote himself to creating a career in music. The result? Promising but not conclusive.  
Since it is hard to measure a composer until their music is heard, pedigree will have to do. So here it goes.  Mr. Sahar began composing soon after starting piano study as a young child.  Mr. Sahar earned a B.A. in English with some studies in piano and music theory at Oberlin College.  Further studies in piano pedagogy at Westminster Choir College in Princeton and later composition with Kristen Hevner privately and then Conrad Cummings at Juilliard's Evening Division led to him earning a Masters in Music at Aaron Copland School of Music at Queens College/CUNY on May 28th, 2015 at the youthful age of 48.  He thanks the following ACSM professors for their generosity and knowledge: Jeff Nichols, David Schober, Donna Doyle, Hubert Howe and Bruce Saylor.
Ah, and lest we forget, it helps for those new to my music to read it has been publicly performed and not sitting in my desk drawer waiting to be found and praised as the best thing since the chocolate peanut butter-banana-rhubarb pie sandwich.  Mr. Sahar's works have been performed in the U.S. and Greece.  His most recent premieres have been "Points On A Compass" at The Firehouse Space in Williamsburg, Brooklyn performed by Jacob Elkin, bass trombone and Markus Kaitila, piano and his opera scena, "The Singing Sisters of Waterloo, Tennessee" for mezzo and soprano performed by the Opera Workshop at Ithaca College under the musical direction of Zachary James.  There's more to share but the composer would prefer doing so over a nice exotic beer with y'all.
Stella Fiorenzoli is a composer, vocalist, and illustrator from New York, NY. While at Harvard University, Stella studied music composition with composers Chaya Czernowin and Richard Beaudoin. During her time as a student at the Juilliard Pre-college, she studied composition with composer Andrew Thomas.
Stella has had her works performed in the U.S., Italy, and France, in concerts held by the EAMA, highSCORE, Cortona Sessions, and soundSCAPE music festivals, as well as by the NY Youth Symphony Making Score Program, the Juilliard Pre-college, and Harvard University. Her music has been performed by the New York Philharmonic, Radcliffe Choral Society, Silk Road Ensemble, Dinosaur Annex Ensemble, Chiara String Quartet, Juventas New Music Ensemble, Attacca String Quartet, and Ethel String Quartet.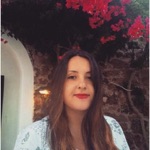 Matthew Tripodi is a composer from Hamilton, New Jersey with a background of many musical styles. His influences include J.S. Bach, Burt Bacharach, Paul McCartney, Brian Wilson, Bob Dylan, Allen Toussaint, Mozart, and Paul Morphy. Melodically focused, he is interested in blending characteristics of melody from video game music, concert music, and 20th century popular music. A significant portion of his catalogue includes piano music, music for video games, and popular songs in the style of the 1960s, with some orchestral work for film as well. Matt is a second year student at Brooklyn College majoring in Composition and Computer Science. Having recently attended David Cope's Workshop in Algorithmic Computer Music, this has fueled a love for AI at a hobbyist level, but he prefers to keep this research separate from musical endeavors. Matt is a recently serious pianist of the Baroque tradition as well as a professional chess player, and splits his time between these activities.
Leonidas Sakellarides was born in Rhodes, Greece. He is a graduate of the University of Hull (UK), holding the Degrees of Bachelor of Music, Master of Music (musical composition) and PhD of Music (musical composition). He also has a diploma in violin teaching and in advanced theoretical studies of music by the Greek Conservatory and a diploma in classical singing by the Classical conservatory of Greece. His professional experience involves teaching, conducting, composing and performing. He teaches music at various primary schools in Greece since 2006. He is also active as a private teacher and member of the teaching staff of the Music school of the Dodecanease, where he teaches advanced theory and counterpoint, orchestration and composition, as well as violin and singing.
As a performer (tenor singer) he frequently performs as a solo recitalist in various cities in Greece (Athens, Sparta, Rhodes, Salonica) as well as abroad (Turkey, Cyprus, England, Egypt). He is also the founder and conductor of Rhodes Camerata orchestra and the Xeni Emner student music ensemble as well as an assistant director of the Rhodes Children's Choir and the Experimental choir of the municipality of Rhodes.
As a composer, Leonidas Sakellarides has written a number of works that have received performances in Greece, Bulgaria, the UK and the US. Some notable performances include the BBC Philharmonic premiere of his Return to Ithaki in 2001 as well as the performances of the Epigrams at the 2005 and 2006 electroacoustic music conference in Corfu, the six monologues for solo flute at the 2009 composers – performer's conference at St. Catherin's school in Athens and the 2015 participation at the electroacoustic festival of the National Center of Music Research (KSYME).
His music has been published by Nakas publications and York University press publications.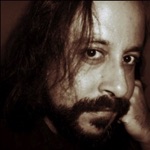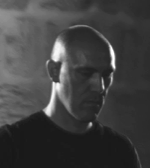 Born in Helsinki, Markus Kaitila started playing the piano at the age of six. He studied at the Junior Academy of Sibelius Academy with Dr. Hui-Ying Liu-Tawaststjerna from 2006 to 2012 and at Folkwang University of the Arts in Essen, Germany, with Prof. Till Engel from 2012 to 2013. He continues his pianistic training at the Aaron Copland School of Music, Queens College, City University of New York, under the guidance of Prof. Nina Lelchuk. He has taken part in masterclasses i.a. with Thomas Adès, Paul Badura- Skoda, Dmitri Bashkirov, Leon Fleisher, Alan Gilbert, Bernd Goetzke, Angela Hewitt, Leslie Howard, Ivari Ilja, Jerome Lowenthal, Siegfried Mauser, Robert McDonald, Olli Mustonen, Jerome Rose and Boris Slutsky.
Markus Kaitila has performed as a soloist with the Joutseno Art Summer chamber orchestra, Wratislavia Chamber Orchestra, Festival Orchestra at St. Peter's and the Queens College Chamber Orchestra, under conductors, such as Tong Chen and Charles Neidich. In June 2013 he won the Köhler-Osbahr piano competition in Duisburg, Germany. He has won First and Second Prizes in national chamber music competitions (Juvenalia, E. Melartin) and remains an active and widely experienced chamber musician "on the line between mere gesture and great feeling" (Barbara Kaiser, General Newspaper of the Lüneburg Heath, 08/2012). "Very much artistic substance. . .a promising young individual. . .an uncompromising performer" (Ingo Hoddick, Rheinische Post, 05/2013). "Full of spirits. . .exceptional pianist. . .a uniquely original hand: awareness of form and crystalline clarity. . .Romantic salon culture at the highest level" (Konstanze Führlbeck, Westdeutsche Allgemeine Zeitung, 10.11.2013).
Besides giving concerts throughout Finland, Markus has appeared extensively in Europe and the US. Events and venues include Wiener Saal in Salzburg, Austria (2010); Musica Mundi Festival 2008, Belgium; Yamaha Artists Services Europe, Paris (2012); Theater Duisburg and Jahrhunderthalle Bochum, Klavier-Festival Ruhr 2013, Germany; Embassy of Finland, Budapest (2008); Palazzo Ricci, Montepulciano, Italy (2013); Muziekcentrum Enschede, the Netherlands (2010); Helsingborg pianofestival, Sweden (2009); RNCM, Manchester, the UK (2010); as well as Mannes Concert Hall, LeFrak Concert Hall and Carnegie Hall, New York, the US (2012-14). Mr. Kaitila has kindly been awarded grants and stipends by "Vantaan Perinnejazz ry," Finnish Cultural Foundation, the endowment funds and bequeathed assets of Sibelius Academy, B. Schacher- Myers and Martha Feldman Scholarship Funds. Markus received the Stephen Schaible and Daron Builta Scholarship to attend Music Academy of the West's solo piano fellowship program in Santa Barbara, California, in summer 2015.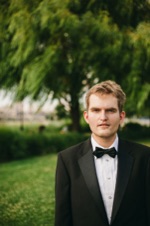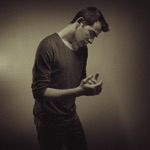 Hasan Ozcan, baritone - currently studies voice performance at the Conservatory of Music of Brooklyn College. Prior to pursuing music, Hasan built a background in International Relations, completing programs at Ege University, Turkey and Tallinn University, Estonia. This season's performances include Silvio in Pagliacci and Father in Hansel and Gretel with the Conservatory's Opera Theater, a guest appearance with the BC Wind Ensemble and Mercutio in Romeo and Juliet with the New York Opera Theater.
Hasan regularly composes and performs new music and truly values being a part of the progress. 
Salon 3 - #3 Identity
compositions inspired by identity, how you identify yourself?
how you identify others? a body? with gender?
What about identity theft? your past? and social binaries?
April 16, 2016
featuring compositions for: Baritone, Piano, Flute, Violin
Program
Solo Flute
James Verderame - Merging Shapes
This piece, I feel, portrays identity through changing concepts and ideas.
Solo Violin
Whitney George - Masochist's Tango
Somewhere between Paganini's Caprices, J.S. Bach's Chaconne and Sarasate's Zigeunerweisen lies Whitney's George's The Masochist's Tango. The work is broken into three movements in the classical style, although it lacks any clear formal precedent. Eschewing the standard fast--slow--fast structure, the opening movement is a lugubrious quasi-improvisational journey, an exploration of color and line.
Double stops and tremolo contribute a deathly pallor to the work, unfolding in layers of pulsating bow work, as though the dance cannot seem to commence. The second movement arrives attacca, containing the eponymous dance, a col legno celebration of tango rhythms and affections. The third section, to be played "with great lust and wanton desire," is an apotheosis of the two preceding movements, marrying the mood of the first movement with the sultry rhythms of the second, whilst exploring the uppermost register of the instrument.
Acousmatic (Electro-acoustic)
Davide Wang - Unfolding
Unfolding is an acousmatic music piece based on a transforming image.

Generally, in music and even more in the electro-acoustic music, it is often very difficult to understand
what the composer wants to express through just the listening.
Baritone & Piano
Whitney George - Evening Star
"Evening Star" is a song that draws its poignancy from a sense of vast evoked through strikingly intimate sounds. At the opening, the piano toys with our expectations, for a moment appearing to settle into an almost cabaret-like accompaniment, but then, as though embarrassed by the untempered earnestness of the gesture, it retreats into the delicate sparseness of its upper register. We are left with a shimmering expanse that, despite its softness, seems to absorb the soprano's every impassioned sigh effortlessly. The result is music that engages with the bittersweet resignation of Poe's speaker, who can only find solace in admiring that which distance renders inaccessible. The baritone line, with its imposing tessitura, conveys the speaker's reverent delight in the "distant fire" of the star he addresses, but it is a delight that the piano is never able to match. Its gentle shimmering is only a remnant of that fire, the fragment that survived the cosmic journey to the speaker's welcoming eye. We might, of course, hear bleakness in this continuous separation, but perhaps this setting extracts a hopeful leap of intuition from Poe's text. Maybe it is not lonely contentment we hear in the singer's declamation, but rather a victorious acknowledgment that this star can hide its intensity, but not the fact of its existence.
Luigi Morelo (music) & Giacomo Leopardi (text) - A se stresso
The text is italian and explains experiences of the body and mind of everyone.
Matt Tripodi (music) & Win Upsher (lyrics) - Unforced Desire
Text
Leland Cheuk - The Misadventures of Sulliver Pong
Reviewers have called THE MISADVENTURES OF SULLIVER PONG "a satire of the curdled American dream," that "upends striver stories and stereotypes of Asian American men in the ultimate dysfunctional family story." Though there are glimpses into several generations of the feckless Pong family as they endure injustices dating back to the 1850s in America, the novel is ultimately a battle of wills between a father and son as they run against each other for mayor of their hometown—with hilarious and bizarre consequences. THE MISADVENTURES OF SULLIVER PONG is a dark, irreverent romp through the Asian American experience.
Solo Piano
Chris Sahar - Etude
This piano piece was recently revised and improved from its earlier incarnation 2 years ago. It will be part of a suite in the future. This already shows the fluid identity of works in how composers revise, recyle, quote and repurpose their works.  In addition Etude possesses an eclectic mix of styles within the work, ranging from various jazz-20th century classical fusions, and sudden shifts of mood
and register, making it a rather slippery fish for the hearer to grasp (pardon the mixed metaphor). These qualities make the permanence of Etude quite fragile: the performance practice for jazz-classical works is young and possibly only maturing with the works of Gershwin and Milhaud. My piano piece when I reflect asks: Despite how we strive for permanence of an art object in the form we have fashioned, they will, like Tibetan sand drawings,  will become so gravely distorted over time and forgotten (at best) in the very long-run. We have recording technology to retard the process and unfortunately remind us of some of our ugly progeny but with the demise of tape cassettes years ago, technology is only an illusory stab at permanence at perpetuating our identity.  For this reason I have no qualms ricocheting among diverse style among or within works.  Aside from theorists and musicologists, why should anyone care?
Gisela Paterno - Recuerdos de San Telmo
All the relentless effort, struggle and hard work along the years in Buenos Aires (capital of tango music), the city I grew up, which allowed me to extend my horizons as a musician and
move to London is represented in this tango piece for piano solo.
Carlos Felipe Hernández Sarmiento - Aire Tipico, Corazon, Escape del Infierno
Poems (in Spanish) by Carlos Felipe Hernández Sarmiento, English translation by Priscilla Pauta
These three compositions are created from Ecuadorian rhythms. These works are introduced by poems read before the piano performance. The poems bring images to give more tools to the interpretation by integrating literary and visual artistic languages,
to give a new meaning in the interpretation.
Piano & Voice
Jessy Leung Kwai Fan (music) & Francesca Dingly (lyrics) - Foreign Land
The titles found in Jessy Leung's music are usually suggestive or indicative. Sometimes clashes of dissonant harmony can be seen in this piece. When the tonality is not clear enough, there is evidence of the new tonal discoveries and exploration.
Violin & Piano
Stella Fiorenzoli - The Truth Depends on a Walk
The truth depends on a walk draws its title from a quote by poet Wallace Stevens:
"Perhaps the truth depends on a walk around the lake." The piece reflects a particularly enlightening experience I had walking across the Boston Public Garden Lagoon while it was frozen in the winter. Each movement is titled after a cycle of relationships and experiences between the ground
surrounding the lagoon (earth), the frozen water (ice), and the human body itself (flesh).
Leonidas Sakellarides - Melancholy
Inspired by the abrupt changes of the weather during the winter period  in the island of Rhodes, Greece, this piece has an intense, introvert character. The elements of melancholy and solitude become very evident in the music as it progresses towards a static finale, representing a peaceful resentment from the will to create, a small 'death' in a sense.
Whitney George - The Stranger
"The Stranger" is a multi-movement work based off of Albert Camus' short story of the same title for clarinet, violin, and piano. There is one short movement for each chapter of the work, with the work being divided into two parts. Each movement is either a solo, duo, or for the complete ensemble. Fragments of the sentences presented in each chapter were chosen by me upon the first reading of the book in February of 2008. Tonight we are performing three of them: Part 1: no. 4: we didn't say anything from that point on no. 5: people never change their lives...one life was as good as another and I wasn't dissatisfied with mine here at all. no. 6: and it was like knocking four quick times on the door of unhappiness.
The Drawing Room, 56 Willoughby Street, Downtown Brooklyn, NY
Baritone - Hasan Ozcan
Violin - Adam von Housen
Flute - Alice H. Jones
Piano - Markus Kaitila
Piano & Vocals - Jessy Leung Kwai Fan
Leland Cheuk - Author
James Verderame hold Masters degree from New York University in Music Composition. Currently reside in Thousand Oaks CA. Have written music for film, television, and concerts. He was a Sound Designer on several films commercials and games.
He is the Co-founder of Futurity, named one of the major sounds effects libraries in Mix magazines Sound Effects Library Directory. Futurity's, Metropolis Science Fiction Toolkits I&II have been used in countless films, games, and commercials. He has received positive reviews and articles in several major periodicals including, Post, Mix, Millimeter, Electronic Musician, Keyboard, Pro Audio Review. His music has been broadcast on WMBR Radio Boston MA, The New Edge. He is a member of the Berklee Alumni Composers Consortium.
Versatile musician, writer and artist, Win Upsher has had an extensive and distinguished career as an opera singer and professor of voice. He has composed and written prose and verse since childhood, relishing the art of storytelling through the synthesis of word and melody.