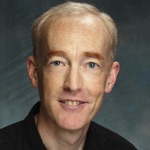 The music of award-winning American composer Greg Bartholomew is frequently performed throughout North America and in Australia and Europe. NPR classical music reviewer Tom Manoff called Bartholomew "a fine composer not afraid of accessibility."
Born in St. Paul, Minnesota, Bartholomew studied piano at Cornish College of the Arts and trombone at John Muir Elementary School before earning degrees from the College of William & Mary in Virginia and the University of Washington.
Winner of the 2013 Cheryl A. Spector Prize (for Summer Suite), the 2012 Spector Prize (for the First Suite from Razumov), the Silver Platter Repertoire Award (for The Tree), and First Place in the 2006 Orpheus Music Composition Competition (for Beneath the Apple Tree), Bartholomew was also awarded the Masterworks Prize from ERM Media in 2005 and 2006. A two-time Finalist for the American Prize in Choral Composition (2012 and 2013), Bartholomew was the 2012/2013 Composer in Residence for the Cascadian Chorale.
Recordings of his works by the Czech Philharmonic, the Kiev Philharmonic, Connecticut Choral Artists, the Ars Brunensis Chorus, the Langroise Trio, trumpeter James Ackley, and cellists Suzanne Mueller and Ovidiu Marinescu are commercially available.
For further information visit www.gregbartholomew.com
Bracha Bdil has a B.ed in Music Education from the "Levinsky" College and a Master's degree from the "Rubin Academy of Music" in Jerusalem. Musical compositions and edited works of Bracha Bdil are popular amongst musicians and are performed at various events, including: "Piano Festival", Jerusalem theatre (2015), "Musical Campus" - Opening Concert-series of concerts at the Hebrew University at Givat Ram, "The Belgium House", Jerusalem (2015), Paul Ben Haim competition, Conservatory "Stricker", Tel Aviv (2014), competition composition Songs of Pnina Avni, Music center "Mishkenot Sha'ananim", Jerusalem (2014), a series of "Singing with the Sinfonietta", a concert of "Chalil BaVadi" Concert "Yesh Li Simpatia", "Performing Arts Center", Beer Sheva (2014). Concert "Chalil Roim Yaron", "AVI CHAI Home", Jerusalem (2014), a series of "excellence - the future generation", Music Center "Eden-Tamir" Ein Kerem, Jerusalem (2014), a dance performance "Yehudit", "Mazia's house", Jerusalem (2014).
In addition, Bracha's works are performed at finishing recitals of classic performers, in different departmental concerts and concert composition at the Music Academy in Jerusalem (2013-5).
During her studies Bracha Bdil joined composition master classes with Prof. Chaya Tshernobin (2014) Prof. Michael Wolpe, Prof. Amnon Wolman (2014), Prof. Haim Pemont, Prof. Yinam Leef, Prof. Ari Ben Shabtai, Yoseph Bardanashvili, Rafi Kadishzon (2015). Bracha presented her work recitals at the Jerusalem Academy of Music and the Conservatory "Ron Shulamit" and her works are broadcast on the Israel radio "Voice of Music".
 Today Bracha is a lecturer at the "Levinsky" College for music education and at the "Ron Shulamit" Conservatory in Jerusalem in musical theory, composition and edited music, improvisation and keyboard harmony. Bracha is also working in sound editing in her home studio. Concurrently she is completing graduate Master studies in composition at the Academy of Music in Jerusalem led by Prof. Andre Hajdu. Photo Credit: Malka Bdil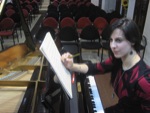 Tom Blatt is a sculptor, bassist, composer, open water swimmer and lives in Brooklyn NY.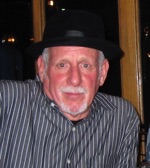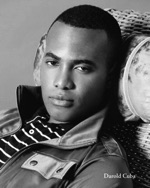 After almost two decades of stinting with think tank after non-profit, politician after academic researcher, Darold is a recovering tech, media & policy analyst, a #GeekNerdWonk now stretching creative muscles and creating authentic stories after being dismayed for too long at the horrendously erasing & barbaric revisionist nature of the Western mainstream media.  Long interested in exploring, researching, & telling stories not told by the mainstream, and unpacking the why, what & how of such, Darold has dedicated his life to doing just that, beginning with his own gigantic and multicultural family's many diverse stories, lifted straight from real life & history.
Past work includes: The Brothers Keppard - the story of the creole brothers, jazz legends credited by Guggenheim Fellow musicologist Lawrence "Larry" Gushee with bringing the mesmerizing "sound of New Orleans" "to the world." The Families Of Asheville - tracing the Native Indigenous AmerIndian, African & European origins of his 118 year old maternal Baird Family Reunion in NC, in part with DNA testing of each ethnicity to follow the genetic stories of each intertwined culture making up one big historical city of interlocking ancient families. BOYS-BROS-GUYS-MEN - the #YouCantMakeThisSh*t up saga of his life, beginning particularly with a best friend's childhood suicide at age 11 that he promptly repressed for the next 20 years. Cuba Hill - the centuries old family farm of his paternal East Texas creole family, its storied existence & the efforts of the millennial generation of the family to turn it into a dude ranch with commercial marijuana production, sparking an almost fraud between the old guard & the new guard. Graham Court - the storied saga of the oldest luxury building above Central Park, built by an Astor and inspired by the Housing Crash of 1907 & the  Depression to anchor the beginnings of the Civil Rights Movement in Harlem, NYC. And, The Adventures of Dara And Drew - a children's book documenting the wildly lovable childhood adventures of his niece (age 3) & nephew (age 1).
You REALLY can't make any of this stuff up.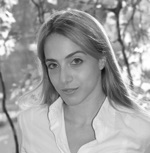 Caterina Di Cecca studied Composition at the Conservatorio di Santa Cecilia in Rome with Luciano Pelosi, completing her Master with Distinction. From the same Institute she had previously obtained a Master's degree in Piano.
She earned as well a Bachelor's degree and a Master's degree in Philosophy, both magna cum laude, from the Università degli Studi di Roma Tre in Rome.
In 2012/2013 she attended courses held by Alessandro Solbiati in Catania and at the Campus Internazionale di Musica of Sermoneta. In 2014 she was admitted to the Master Course in Composition of the Accademia Nazionale di Santa Cecilia in the class of Ivan Fedele and from 2015 she is studying Electronic Music with Javier Torres Maldonado at the Conservatorio Arrigo Boito in Parma.
She was winner and finalist of many international composition competitions ("Franco Donatoni" International Meeting for Young Composers 2016, Feeding music – Music for Expo 2015, Premio San Fedele 2015, Salvatore Martirano Award 2013) and she received commissions by numerous institutions including the World Exposition 2015, the Stagione Rondò, the Centro Culturale San Fedele, the Festival Pontino and the Fondazione Spinola Banna per l'Arte, for which she was also Composer-in-Residence in 2015.
Her scores have been performed and programmed in Germany, Italy, Spain, Sweden, Switzerland, Ukraine and USA by renowned ensembles and musicians such as Neue Vocalsolisten of Stuttgart, Divertimento Ensemble of Milan (cond. Sandro Gorli; Michele Gamba), Ensemble Mosaik of Berlin (cond. Fabio Nieder), Ensemble Nostri Temporis of Kiev, Ensemble Tema of Karlsruhe, Ensemble Alternance of Paris, Alfonso Alberti, Maria Grazia Bellocchio, Laura Catrani, Ben Cruchley and Ruggero Laganà in events like Expo 2015, Festival Milano Musica, Festival Mixtur, International Telekom Beethoven Competition Bonn, Rondò, Festival Pontino, Tercera Temporada del ciclo "Las Sonatas de Domenico Scarlatti" and Festival O/MODƏRNT, among others.
From 2013 to 2015, after winning a public contest, she was appointed professor of Music Theory and Ear Training at the Conservatorio di Santa Cecilia.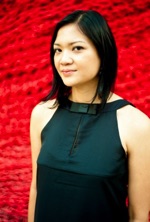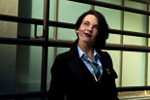 Ms. Faylor holds a Masters from the Manhattan School of Music (2005) and a BM from the Oberlin Conservatory (2002). An enthusiastic performer of new music, she has performed with the TACTUS, Delancey, Lunatics at Large, Ensemble 212 and Mimesis Ensembles, and has performed solo and chamber music at numerous venues in New York, including Spectrum, the Firehouse Space, Vaudeville Park, The Stone, NYU, Queens College, Mannes College, Zebulon, Symphony Space, the Great Hall at Cooper Union. She also travels frequently to Philadelphia to perform/collaborate with the boundary-breaking Vervet Dance Company, appearing at Fidget, Performance Garage, Mascher Space, Andrea Clearfield's Salon, and Grounds for Sculpture (NJ).
Ms. Faylor is executive and artistic director of Areté, an organization (2006-present) that focuses on the intersection of contemporary Western chamber music with various Eastern musical traditions. She has produced several concert series, including  Get Your Gamel-On! (2011-2012) and Cage Hop (September 2012), a festival in New York City celebrating the centennial of the composer John Cage. Most recently she co-curated the Purcell Project with soprano Leighanne Saltsman, exploring the potential of Baroque melodies and figured bass to be used in various ways, such as transformation into jazz lead sheets. Ms Faylor is the pianist and accordionist for the band the Argentine and is the pianist and organist for the Lutheran Church of Our Saviour in Mineola, LI.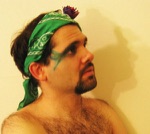 Whitney George is a composer and conductor who specializes in the use of mixed media to blur the distinctions between concert performance, installation art, and theater. Utilizing a wide variety of material including literary texts, silent film, stock footage, and visual arts, George's compositions are characterized by an immersive theatricality that thrives on collaboration in all phases of the creative process. Her affinity for the macabre, the fantastic, and the bizarre frequently gives rise to musical programs that evoke the traditions of phantasmagoria and melodrama, challenging musicians to experiment liberally with their stage personae, and audiences to widen the scope of their attention. 
She is the artistic director and conductor of The Curiosity Cabinet, a chamber orchestra formed in 2009 whose members were culled from a network of close collaborators within New York's diverse new music scene. The Cabinet's live performances often engage playfully with the prototype of the classical concert, imbuing even non-theatrical compositions with elements of drama. The ensemble has participated in the inaugural CUNY New Music Festival and was invited as the ensemble-in-residence at the Hartford Women Composers Festival in 2012.
George holds an undergraduate degree from the California Institute of the Arts, a masters degree from Brooklyn College Conservatory, and is currently continuing her studies as a PhD candidate at the CUNY Graduate Center, where she studied with David Del Tredici, David Olan, Bruce Saylor, and Tania Leon. In addition to her composing and conducting, George teaches at the Brooklyn College Conservatory, works at the Hitchcock Institute of American Studies and is the Managing Director for New York's American Modern Ensemble (AME). For more information, visit www.whitneygeorge.com.
David Meadow has made appearances in a statistically impossible array of locations in the New York music scene.  Since his first public outing (a Planned Parenthood benefit at the old Galapagos location in DUMBO), he has caressed the drumskins with Ricky Riot of the late, lamented political punk/klezmer act Schmekel; torn up the stage of Otto's Shrunken Head with his own instrumental surf-rock outfit, The Maui Hurricane; toured the cafes of Montreal with The Rude Mechanical Orchestra, a radical marching band; interpreted Gershwin with the poet and drama scholar Bender; and seduced the audience with solo voice and dumbek as a featured performer in MANDONNA, an all-male Madonna tribute.  Mooney continues to wander the earth, expanding his group of talented associates who know how to turn on a dime from a three-chord slam-banger to a recondite, green-patina'd Americana ballad.  He enjoys candle-lit dinners, long walks on the beach, and subverting the dominant paradigm through full-spectrum aural-emotional transubstantiation.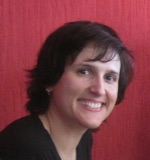 Argentinian/Italian composer graduated in BMus (Hons.) at IUNA's Music Department (National University Institute of Arts) in composition.
Her works have been premiered in venues such as Cervantes Theatre (Argentina), National University of Lanus (UNLa), National University of the Arts (IUNA), Palace of the Legislature of Buenos Aires, Buenos Aires Conservatory, UNINORTE University Hall (Paraguay) , Kansas City (USA) and Jan Hus Church in New York (USA). She currently lives in Kensington (London, UK).
In 2009 creates GEAM (Artistic Musical Experimentation Group) where she served as director, composer and performer. Within GEAM she has composed and premiered several works, as part of the Ars Magna Ensemble. This Ensemble was created with the sole purpose to embrace the compositional creative process in a total free and collaborative way, where composers and performers could find the right environment to embrace their own musical styles. Within this ensemble she created many pieces involving real-time processes and real-time video improvisation combined with Max/MSP.
Composer/guitarist/rapper/Di.J. Gene Pritsker has written over five hundred fifty compositions, including chamber operas, orchestral and chamber works, electro-acoustic music and songs for hip-hop and rock ensembles. All of his compositions employ an eclectic spectrum of styles and are influenced by his studies of various musical cultures.
He is the founder and leader of Sound Liberation; an eclectic hip hop-chamber-jazz-rock-etc. ensemble and co-director of Composers' Concordance. Gene's music has been performed all over the world at various festivals and by many ensembles and performers, including the Adelaide Symphony, MDR Symphony, The Athens Camarata, China Philharmonic Orchestra, Brooklyn, Shanghai and Berlin Philharmonic, Sinfonietta Riga, Orchester des Pfalztheaters, Yomiuri Nippon Symphony Orchestra, Anhaltische Philharmonie as well as such soloists as Anne Akiko Meyers, Lara St. John, Kathleen Supove, Sarah Chang, Martin Kuuskmann and Simone Dinnerstein. He has worked closely with Joe Zawinul and has orchestrated major Hollywood movies, Including 'Cloud Atlas', for which he wrote additional music and composed his ''Cloud Atlas Symphony', to be released  in 2015
The New York Times described him as "...audacious...multitalented." Joseph Pehrson, writing in The Music Connoisseur, described Pritsker as "dissolving the artificial boundaries between high brow, low brow, classical, popular musics and elevates the idea that if it's done well it is great music, regardless of the style or genre". Classical Music Sentinel writes:  "His expressive reach is so wide as to encompass everything from ethno/techno, rock/jazz fusion, classical opera and more, and it all seems to be effortlessly integrated within his anima and comes out through different facets of his persona. You could almost see him as a modern day renaissance man. 
He is the co-director of Composers' Concordance (CC Records), co-founder/guitarist of Absolute Ensemble and artist-in residence at the  Austrian Outreach Festival.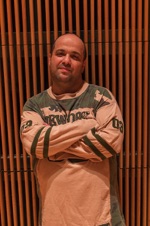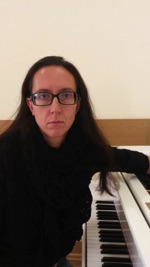 Elizaveta Sanicheva was born in Chelyabinsk, Russia. She began her music studies at age 4, and began to write music at age 5. In 1994 she became a winner of the Young Composers' Regional Competition (Grand-Prix). That same year, she was awarded the Chelyabinsk Region Governor Scholarship. In 2001, she graduated from Music College in Chelyabinsk as a musicologist, continued her compositon studies at the Moscow State Conservatory. There Sanicheva took part in the workshops of Klaas de Vries, Guy Rebel and G. Stabler. She also studied harpsichord, organ and orchestral conducting. Her radiant voice allowed her to take part in many contemporary music concerts and competitions, where she performed her own works and as well as the works of other composers. In 2004, she became a participant of world-wide project, "Prometheus", which consisted of five young Russian composers who wrote music to R.G. Mohnnau's famous poem, "Prometheus". During her conservatory studies, Sanicheva also studied at the jazz college in Moscow with the famous jazz pianist Liev Kushnir. In 2006, Sanicheva graduated from the State Moscow Conservatory, and from 2006 to 2008 worked as a Musical Instruments Chair Assistant at the Moscow State Humanitarian University, where she taught composition, arranging, and her own jazz aesthetics course. In 2007, she became a member of the Russian Composers' Union. In 2008, she received  the HSP Huygens Scholarship (Netherlands Ministry of Education, Culture and Science Scholarship) and studied composition and jazz piano at the Rotterdam Conservatory, obtaining her second Masters Degree in composition. Sanicheva has composed many chamber, symphonic and electronic works, multimedia projects, music for film, dance and stage performances, instant compositions and live sets. Her works have been performed in Russia, Korea, the Netherlands, Austria and United States, by such musicians as Henri Bok, Asko/Schoenberg Ensemble, Studio for New Music, and the Moscow Ensemble of Contemporary Music, among others. Her works have been performed at such festivals as Moscow Autumn, Red Sound (Netherlands), and Contemporary Music Daegu Festival (Korea). Sanicheva is currently working as co-author of a book on  contemporary composition and improvisation techniques.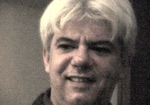 Luca Vanneschi was born in Montepulciano, Italy. He graduated with a diploma in flute from the Morlacchi Conservatory of Music in Perugia, Italy, where he studied under Roberto Fabbriciani. He then studied composition with Detlev Glanert, Carlo Alberto Neri, David Graham and Dinu Ghezzo.
Luca Vanneschi has written many works for orchestra, chamber ensembles and soloists as well as music for theatre scenes, sound tracks, and musical commentaries for TV and radio programs. His music has been performed across Europe, Asia, Australia and New Zealand as well as in North and South America. Besides, it has been broadcasted by RAI (Italy), BBC (Great Britain) and ZDF (Germany). Recordings of Vanneschi`s compositions are featured under such labels as Agenda, Athena Records, CENNY, LGNM Editions and Pentaphon.
Since 1991, Luca Vanneschi has been composing music for plays enacted by the Compagnia del Teatro Povero di Monticchiello (IT). In 2002, he was elected Fellow of the North American Academy of Arts and Sciences. Furthermore, his music received more than twenty national and international awards such as the 1st prize of G. F. Ghedini in La Spezia, Italy, 1996, the 1st prize of the IBLA Foundation in New York, USA, 1997, the 1st prize at the Wiener Sommer-Seminare für neue Musik in Vienna, Austria, 1999, the 1st prize at IMRO/Mostly Modern in Dublin, Ireland, 2002, the 1st prize at Ars Poetica in Chisinau, Moldova, 2002 and the 1st prize at the Concours de Composition pour Ensembles du Percussions VP 09 in Marmande, France, 2009.
Hans Werner Henze said about his music: "… it is an intelligent, non-conformist, elegant and full of grace music".
In 1999, I founded Concrete Timbre as a studio performance group to create and record new music compositions, soundscapes, sound installations, and several theatrical sound designs. In 2005 we moved out of the studio and have produced contemporary music in a theatrical setting as well as theater performances that feature music and sound including: 4 Wars, Folie Pure, Coq tôt, Satie's Birthday Party, Un Lieu de Vie, Anna Strong's Laundry, Age of Pain(e), Voices of justice and consangunity..., and Dziewczyna. Each of these interdisciplinary productions featured the talents of more than 20 artists.
As a composer and sound designer, my compositions have been performed at many (many!) innovative performance spaces in New York, Paris, Baltimore, Buffalo, California, and Florida. I've been lucky to work with some really inspiring interdisciplinary artists with a flair for the contemporary (!)
So for now, I try to keep the music great, the story interesting, the visuals stimulating, and the movement fresh - and of course, then wind them into a spectacular melange. Merde! For more information, visit www.AnnWarren.net.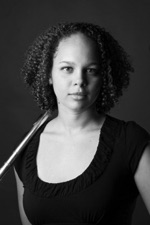 Raised in Austin, TX, flutist Alice Jones is known for giving performances that are "lively" (New York Times), "delicate and passionate with beautiful articulation and dynamics" (Eleanor Cory, composer).  An avid orchestral, chamber, theater, and contemporary musician, with performances ranging from the Brandenburg Concerti to New York City's Look and Listen Festival, Alice was praised by Mario Davidovsky as "the flute player who could really play."  She has been featured as a soloist and as a chamber musician at the Composers Now Festival at Symphony Space in New York City (2010 and 2011), the Yale-China Music Exchange in China (2007 and 2008), the Norfolk Chamber Music Festival (2010), and Chamber Music Campania in Italy (2013 and 2014).  Alice is committed to premiering new chamber music repertoire and has received commissions from the Long Island Composers Alliance with percussionist Cesare Papetti and premiered several works with soprano Mary Hubbell. 
Demonstrating her equal passion towards performing, research, and teaching, Alice won the baroque concerto competition at SUNY Purchase, was an invited participant in the 2012 National Flute Association Young Artist Competition, received the Brookshire Award for musicological research and writing at SUNY Purchase, and received the Associated Music Teachers League Award at CUNY Queens (2013).  Alice graduated from Yale University and SUNY Purchase and is currently a doctoral candidate at the CUNY Graduate Center.  Please visit www.alicehjones.com.
Artist Bios
Take a look at a really interesting group of artists!
The Composers Now Festival celebrates living composers, the diversity of their voices and the significance of their musical contributions to our society. During the month of February, the Festival brings together dozens of performances presented by venues, ensembles, orchestras, opera companies, dance companies and many other innovative events throughout New York City. Experience the sounds and get to know the creators behind the music. From jazz to indie, from classical to electronic and beyond, join us on a sonic journey through the landscape of the arts of our time. Composers will be in attendance, interacting with audiences. Composers Now is a project partner of The Fund for the City of New York. We gratefully acknowledge the support of the Rockefeller Brothers Fund, the Cheswatyr Foundation, the Ann and Gordon Getty Foundation, Newburgh Institute For The Arts and Ideas, ASCAP, BMI, New York City Department of Cultural Affairs, the Lower Manhattan Cultural Council and Volunteer Lawyers for the Arts.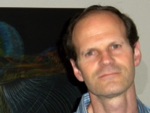 Allan is a native of Brooklyn, NY (yep, a real native New Yorker) and has been instrumental in getting Concrete Timbre off the ground.  He is a "finance type" with years of experience working for AT&T, and has served on the Board of Directors of The Basic Theatre in NYC.
In his alternate universe life, he plays the guitar and has contributed many recorded samples for sound cues and compositions.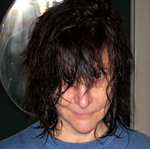 Salon 3 - #1 Work
compositions inspired by labor? equality? toil? opportunity? genius?
February 20, 2016 at 8:00 pm
featuring compositions for: Flute, Piano
Program
Solo Flute
Whitney George - Stained Glass Movement 3
Tom Blatt - Solo Flute
Solo Flute was a labor or work of love for me having been drawn to and played and studied flute some time ago. Both the  western concert flute and the ryuteki, a transverse flute played in Japanese Gagaku music.
Elizaveta Sanicheva - 3 Short Flute Solos: Destinations Lointaines, Insect, Leggierissimo
3 short flute solos are surely the subject of "equality" topic since they all three are equally meaningful and in this aspect forming even a kind of subsystem.
Bracha Bdil - 3 Monologues for Solo Flute: Wondering, Mischievous, Pastoral
The work "Three Monologues" is a collection of 3 short Bagatelles for flute solo describing an impression, atmosphere, or feeling. The work has 3 movements: Wondering, Mischievous, Pastoral.
All Bagatelles were written by a sudden illumination of a single idea and explores the technical
and musical possibilities of the instrument.
David Meadow - Slap on the Victrola and Get This Mother Done
This is a tribute to those days when we have a big unpleasant cleaning or mending task to do and we blast cheery music through the house and fling ourselves into it, hoping for the best.  The melody started as a vignette of bustling workers in rural Latin America, for  some reason - and then, once I'd gotten through a few statements of the initial theme, it became undeniably a turn-of-the-century ragtime, with a few slightly anachronistic flourishes, to be played on someone's turntable.
Solo Piano
Gisela Paterno - Recuerdos de San Telmo
All the relentless effort, struggle and hard work along the years in Buenos Aires (capital of tango music),
the city I grew up, which allowed me to extend my horizons as a musician and
move to London is represented in this tango piece for piano solo.
Whitney George - V is for
Caterina Di Cecca - Filigrane Scarlatte
Filigrane Scarlatte is a tribute to Domenico Scarlatti's figure, since the 330th anniversary of his birth is falling this year (2015). The composition is based on a syntactic and morphological similarity with the Sonata K 136 in E major, from which the processes of writing are recalled through the thematization of articulations and instrumental gestures. The result is a work with a remarkable virtuosity where the idiomatic use of the keyboard has great relevance.
Greg Bartholomew - Seabiscuit's Run
Seabiscuit's Run is an homage to the champion racehorse. No one becomes a champion without a great deal of hard work. A champion racehorse represents hard work by the horse, the trainers and the jockeys.
A small horse, Seabiscuit had an inauspicious start to his racing career, but became an unlikely champion
and a symbol of hope to many Americans during the Great Depression. At a time when the exertions of work failed to provide sufficient reward, he represented the opportunity to win the jackpot.
Flute & Piano
Gene Pritsker - Just Make It, Babe, Make It
Just Make it, Babe, Make it for flute and piano takes its title form a Charles Bukowski poem called 'Making It'. 
The music alternates between a latin inspired melody/groove and a romantic waltz. Toward the end the music becomes minimalistic and hypnotic. The poem is about the relentless pursuit of success and conformity to it. 
Bracha Bdil - To Gather Alone
"To Gather Alone" is a humorous short piece. Although the two instruments playing together, each of them is alone. Sometimes they complement each other, but sometimes one of them is late and the other one is early - intentionally, of course ... By accepting those different from us and giving an opportunity to the others
through a true trusting partnership, we can build a better community,
a community that works together in the cause of unity.
Elizaveta Sanicheva - Actions
I think that "Actions" can relate both to work and opportunity things because when one takes any action it generally provokes the further changes on.
Luca Vanneschi - Canti di lavoro
There is a broad range of work-songs, witnesses of the now almost ancient world of work.
We could affirm that the sound of those songs modified the work and the work modified the sounds, in an intimate but contemporarily collectiveaptitude to see the process of the body movements through the sound of the songs: listening and resonance were vibrating between the rhythm and the collective sharing of the specific moves of each work. Voices ran in the wide open spaces and reverberated from gesture to gesture, like an enormous swinging matter: screaming songs, spreading songs, songs of hurt and crushed lives , voices from the soul, soaking and oozing with pressure. The world of the work songs as an autonomous and functional genre has set for good, in the age of globalization, of the scientific applicability and of the more and more sophisticated technologies. These ones request other skills: new spaces of dialogue and unprecedented forms of relationship and interaction are coming out, in the name of the creative and critic thought and of the innovation. New terms are taking the field: groupware, cooperation online, sharing on the web…
the teleworker is always closely related to the global community, with a boundless open window on the world. "Work song" doesn't mean a nostalgic look at the past, or - even worse - a regret. The piece is a hint to the abrupt swinging of the times, like music, that has its origin on the past to be born again in the present in a new, unforeseeable shape. The set-up of the composition "Work songs" plays upon two instruments: a piano and a flute, and each instrument plays upon the dilatation of probable and improbable ranges of sounds and timbric registers. The music delimits itself in ten sections that follow one another without a break. Sounds float into a not defined space, fluctuating in movements suspended, superimposed, between pressing moments and unexpected silences. The rhythmic insistence and the obsession with repeating the basic structural elements soften in a breath, among rhythmic vibrations and evocative hints to a disappeared world.
The composition touches on allusions to deep and ancient memories, vague ambiguities wandering among the mass of sounds, with a melancholic but also ironic smile to a vanished world.
Text Based Compositions
Darold Cuba - Working in Poem
A vocal exploration of work!
Ann Warren - And they say that Art exists as a thing in itself!
An exploration of the role of chance in artistic creation that uses the thoughts of:
John Cage, Emily Dickinson, James Weldon Johnson, Langston Hughes, and August Strindberg - all mixed up with recent headlines!
The Drawing Room, 56 Willoughby Street, Downtown Brooklyn, NY
Flute - Alice H. Jones
Piano - Melinda Faylor
Actor - Darold Cuba
Actor - Allan Markowitz