Keys
was written in 1892 by August Strindberg
(translated by Carina Beckerman & Ann Warren)
is a legend in five acts. It's a fantasia where a heartbroken & lonely sculptor grieving
for his dead children joins a doctor and an aged and forgetful Saint Peter
on a surreal journey to the afterworld in a hopeless quest for the key to heaven.
The 3 set out on a quest through phantasmagorical landscapes
encountering various mythological, fairy-tale, and literary saga characters including:
Narcissus, Thersites, a fat and practical Don Quixote, an emaciated and idealistic Sancho Panza, Cinderella, Tom Thumb, the Old Hoberg Man,
several Shakespeare characters at Romeo and Juliet's silver wedding anniversary,
as well as nymphs, fairies, dwarves, frogs, and eventually the Pope.
We experience a father's memories through the
clamor of sounds, sights, and rhythms that embolden him to fulfill his destiny.
Moral: Build now a heaven of your own on earth but
trust not any who rattle with its keys.
performed by
Smith - Fedly Daniel
Doctor - Stephan Antonio Ortiz
Saint Peter - David A. Green
Woman 1 - Alejandra Venancio
Woman 2 - Cely Rivas
Man 1 - Darold Cuba
Man 2 - Alex Parrish
Special Music Performance
6 Monologues for Solo Flute
Music by Leonidas Sakellarides
Aleksandra Miglowiec - Flute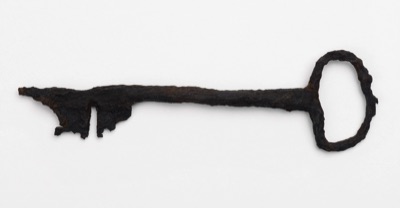 December 19, 2015
7:00 Reading of Keys
8:30 Holiday Party and performances
PARTY CONTINUES TILL 10:00
with special performances by
Concrete Timbre affiliated artists
check back soon for program!
The Drawing Room
56 Willoughby Street
(between Lawrence & Jay Streets)
Brooklyn, NY 11201